Cricket Writers on TV
Paul and the gang assess the most mouth-watering of series
Last Updated: July 14, 2012 9:45am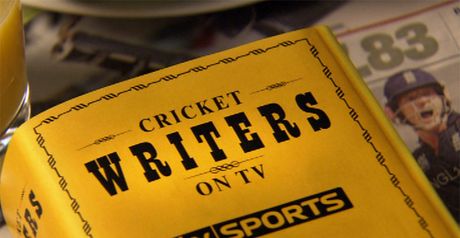 Cricket Betting

Cricket Betting

£10 Free Bet
The time for battle is about to commence.
CRICKET WRITERS ON TV
9am, Sun, Sky Sports 1 HD
Click
here
to remote record
After months of anticipation, England and South Africa will begin their three-match Test series - and the battle to top the world rankings - at The Oval on Thursday, hopefully underneath some clement weather.
Paul Allott and his cricket-loving comrades will whet your appetite for the contest when they convene around the breakfast table on Sunday morning to conduct an in-depth preview of the series.
Lawrence Booth of the Mail, the Telegraph's Nick Hoult and Stephen Brenkley of the Independent will be perched beside Paul to digest the squad that England have picked for the clash and to analyse where the game, and the series, may be won and lost.
England and South Africa's pace attacks have gained plenty of publicity, with myriad pundits predicting that the end result will be determined by how Messrs Anderson, Bresnan and Broad match up to their Proteas counterparts Steyn, Philander and Morkel.
Our journalistic gang will give their take on which seam stars they expect to come out on top, as well as assess the other key battles likely to be contested throughout the summer, including the one between respective skippers Andrew Strauss and Graeme Smith.
Mark Boucher's series, and indeed his South Africa career, is over after an eye injury sustained in a tour match against Somerset forced him to hang up his international gloves.
The 35-year-old, who would have racked up 150 five-day appearances had he played in all three duels this summer, claimed a record 555 Test match dismissals, so how will the tourists cope without him behind the stumps? Paul and co may air their views.
The CWOT team will also dissect any of the major international and domestic happenings from the last seven days, as well as any of the stories that have hit Sunday's newspaper stands.
Catch a must-see Cricket Writers on TV, 9am, Sunday, Sky Sports 1 HD or, if that's a bit early for you, make sure you download the podcast after the show.