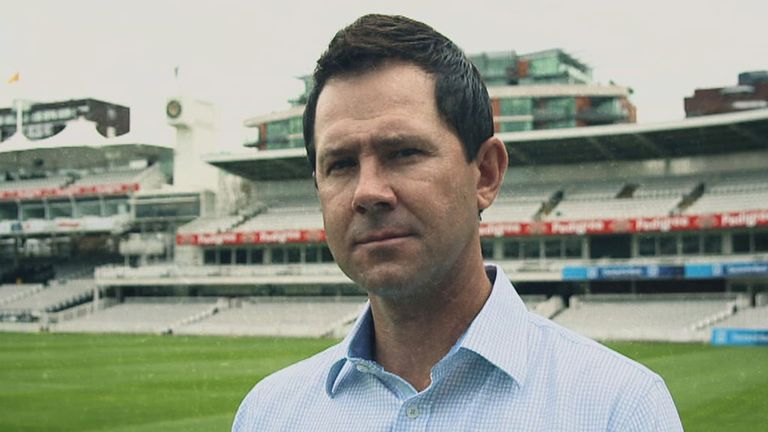 Our 'Ricky Ponting Masterclass' series continued with 'Episode 5 – On Top of World'.
In this episode - on air during the fourth Test between England and India at Lord's - Ricky explains his approaches to Test and ODI batting, and reflects on his World Cup record as captain.
Plus, how did he effect 80 run-outs in international cricket? Ricky talks us some of his fielding drills and explains why he worked harder on his fielding than his batting.
Click here to sign in and watch the latest installment
Ponting, who called time on a record-breaking international career in December 2012, captained Australia to an unprecedented 220 victories, won the Ashes five times and the World Cup three times.
Earlier this summer, we spent a day with the legend to find out what made him so special and get his reflections on his stellar career.
In 'Episode 4 - In the Spotlight' - watch the video here - we gain in insight into Ricky's game against spin and how his career developed as Australia continued to dominate world cricket.
In 'Episode 3 - The Leader of Legends' - watch the video here - Ricky explains his front-foot technique and his rise to the Australia ODI and Test captaincy.
In 'Episode 2 - Inside the Baggy Green' - watch the video here - Ricky talks us through how he played and developed his signature shot, the pull, complete with demonstration in the indoor school at Lord's.
In 'Episode 1 – The Making for a Run Machine' - watch the video here - we went back to Ponting's roots to find out where his love of cricket came from and his earliest memories of The Ashes.
We also join him in the nets in the indoor school at Lord's to get his thoughts on his own set-up, including stance and pick-up, his batting routines and techniques for keeping his mind clear at the crease.
From his early days in Tasmania through to becoming one of cricket's all-time greats, this is Ricky's story in his own words…