Tom Maynard's family insist the late Surrey batsman should not be judged on results of inquest into his death
Last Updated: February 26, 2013 5:14pm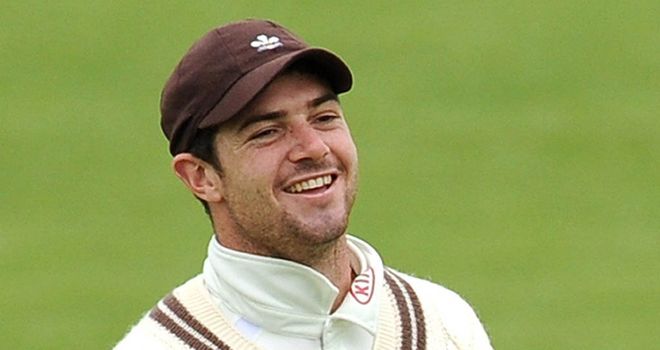 Tom Maynard: Killed last year at just 23
Cricket Betting

Cricket Betting

£10 Free Bet
The Maynard family have paid tribute to their late son Tom during the inquest into his death in June last year.
The inquest in London heard that the Surrey batsman had taken a cocktail of drink and drugs when he was electrocuted on a railway line while trying to flee police.
A post-mortem examination revealed Maynard, who was just 23, was nearly four times over the drink drive limit and had also taken cocaine and ecstasy in the form of MDMA during a night out with friends in Wandsworth.
But the Maynard family insisted he should not be judged on the findings of the inquest, although they admitted "he made choices that tragically cost him his life".
The family statement read: "The results of the inquest do not define our son. The fact that so very many people thought the world of him is what defines him as a person.
"The only people who would judge Tom on the findings of the inquest are people who didn't know him.
"He made choices that night that tragically cost him his life but his devastated family and friends will love and miss him unconditionally, always.
"He was a very special person and his death leaves a huge hole in all our lives."
A statement issued by Professional Cricketers' Association chief executive Angus Porter added: "Amongst the headlines which will inevitably be generated by the inquest findings, consideration must now be given to the Maynard family who are experiencing a further wave of tragedy.
"We must all now move forward and remember Tom as a tremendously talented young man who had so much to look forward to. We must focus on building a positive legacy in his memory."