Cricket Expert & Columnist
England need first innings runs and Monty Panesar in Mumbai, says Mike Atherton
England can compete in Mumbai, says Athers, but they need first-innings runs and Monty Panesar.
Last Updated: 26/11/12 11:41am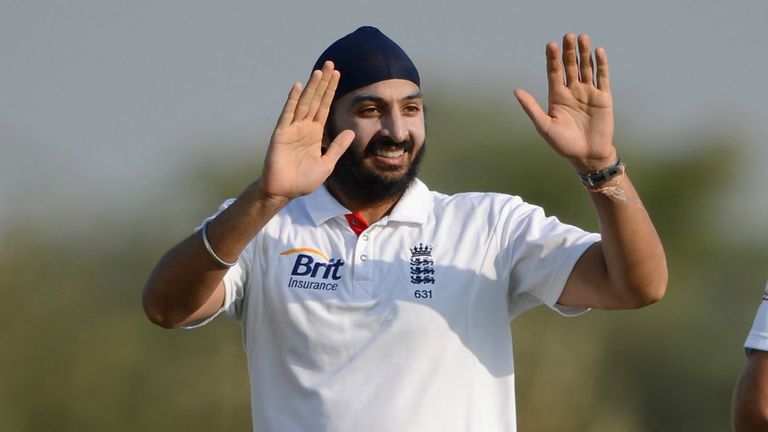 Earlier this week Andy Flower admitted that England's attack looked very predictable in Ahmedabad and with only Graeme Swann challenging India's batsmen a crushing defeat ensued.
I can't imagine that England will go in with three right-arm medium-pace bowlers again, so we should see a re-shaping of the bowling attack in some way, shape or form in Mumbai.
The obvious change is bringing Panesar in for Tim Bresnan, particularly as the Test will be played on the same pitch used for a match between Mumbai and Railways about three weeks ago.
The surface here is made of a different type of soil from that in Ahmedabad - it's redder, which usually means the pitch spins more and there's extra bounce.
It should be a better cricket wicket all-round for batsmen and bowlers, although the conditions should be more testing in terms of the heat and the humidity.
The Wankhede Stadium is a fantastic ground now. It used to be a real rickety old place, but they've rebuilt it and it's as good as any modern cricket stadium.
The lush green outfield is surrounded by high stands which have gaps built into them to allow the air in. It used to get very, very steamy inside the old stadium but these days you can feel a bit of a breeze off the sea, which is only 100 yards or so away; that breeze could well help the swing bowlers.
We'll have to see whether vice-captain Stuart Broad, who missed training on Thursday due to illness, will be well enough to take advantage of that breeze.
'Improving'
Flower was in apologetic mood earlier this week; he didn't take the blame for England's poor showing, but he did for misreading the pitch and picking the wrong team.
That's only one part of the reason why England under-performed in Ahmedabad, though, and in any case even if they had read the pitch right Mahendra Singh Dhoni still won what was an important toss.
The bottom line is that if you score less than 200 in the first innings, you're not going to win too many games here so it was interesting to hear Jonathan Trott say that England are 'generally improving' against spin at Wednesday's press conference.
Personally, I think England are struggling to explain the problems the top-order is facing. I have some sympathy because there's not a glib and easy explanation - trust me, I've sat where Trott was and experienced the same grilling.
There is a sense that England are just getting a little prickly about one or two of the criticisms that are floating around but I'm afraid that's part of the job; it does, perhaps, reveal their mind-set. All of these things, though, are quickly rectified with a few runs and a victory.
What is clear is that there are more question marks about this England batting line-up than there have been for some time.
With Nick Compton coming in they've got a new opening partnership, while in the absence of Ian Bell it would seem that Jonny Bairstow will play his first Test on the sub-continent.
In addition - as we documented on Sky Sports during the first Test - Kevin Pietersen continues to have issues with left-arm spin, although he has scored plenty of runs against them previously as well.
But it's important to remember that Alastair Cook wasn't one of the better players of spin in the team when he started out, yet he's turned himself into an outstanding batsman against all types of bowling - so it can be done.
Revenge
India, for their part, are out for revenge - that's how they are billing this series. They look very keyed up to try and want to keep their foot on England's throat.
There's plenty more to come from this side, too. Virender Sehwag, who looks in good touch, would love to mark his 100th Test with another rampant innings, while Sachin Tendulkar will be keen to put a disappointing run behind him and erase the memory of his last match here against England when he was booed off after scoring just one in the first innings.
It was an astounding moment and one that up until then had been unthinkable.
After their victory in the opening Test, I think India will keep the same balance and go with two seamers and two spinners.
There's a thought that Umesh Yadav might be struggling with his back - certainly the Indian journos I've spoken to don't think he'll play and Ishant Sharma will come in - but Dhoni wasn't for telling in his press conference.
Regardless of who India select, England now have to prove they can be competitive in these conditions. There's no reason why they can't be if they can get a big first-innings score and the pitch breaks up, but they will certainly have to play a lot better than they did last week.