Cricket Expert & Columnist
Head of steam
England can bounce back at Headingley, says Athers, but they must not give South Africa an inch.
Last Updated: 01/08/12 2:29pm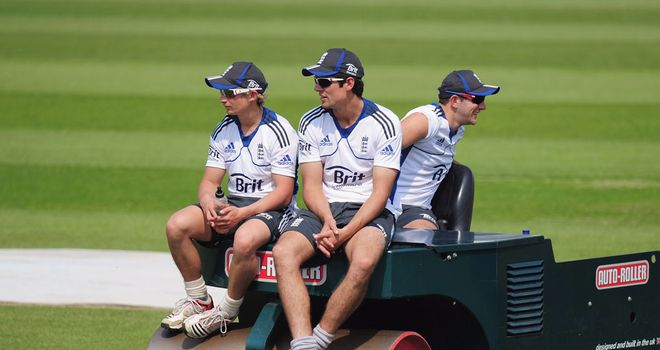 The nature of England's thumping defeat at the Oval was a real wake-up call.
Despite winning a decent toss on a pretty even pitch they were bullied and pushed around by a supremely determined South African side.
This England team has lost before - they've been beaten in five Tests out of nine since becoming world No 1 - but there was something different in the manner of last week's loss.
England have built up enough confidence and belief in their ability over the last couple of years to bounce back this week, just as they did after they were walloped by Australia at Headingley in 2009 and by South Africa in Johannesburg in 2009/10.
They are probably quite happy to come back to Headingley for this Test, given that there hasn't been a draw here since 1996. England will feel that if they play well and get the better of the game then they have a good chance of getting a result and levelling the series.
They also know that if they lose this game the series is lost and their No 1 Test ranking goes with it. As Andrew Strauss said, it's 'do-or-die' time.
Balance
Headingley is not the Headingley of 20 years ago, when it was a really capricious pitch.
If there is cloud cover the ball can dart around, but when the sun comes out it can be a fast-scoring ground.
The covers have stayed on the pitch for most of Wednesday, which suggests the groundsman is keen to keep the moisture in it and the pitch should offer more to the quicker bowlers than the Oval did.
England would much prefer that than a dead-flat pitch that makes their bowlers look as innocuous as they did last week.
I don't think the selectors will name an all-seam attack even though Graeme Swann's elbow injury has been described as chronic and he went 52 wicket-less overs at the Oval.
Swann is still an integral part of the team and he will play; I suspect that England will go into the Test with exactly the same balance and exactly the same personnel in their attack.
Process
The one anticipated change to the XI is the introduction of James Taylor.
I've seen him play a fair bit but only really in one-day rather than first-class cricket, but he is obviously a very good player and everybody will wish him well.
Taylor averages just under 50 in first-class cricket and gets runs for the Lions against touring teams, so he looks as though he steps up pretty well.
The beauty of it, though, is we just don't know how any player will react to Test cricket; how will Taylor cope with the occasion and all the attention that is on him?
South Africa's very good attack will definitely try to work him over, but not because he's five foot six. Taylor's height is irrelevant - lots of good and great players have been short.
Rather Dale Steyn and Morne Morkel will test him out as they would any new player who comes into Test cricket, just as Jonny Bairstow was tested out by Kemar Roach.
It's all part of the growing process of becoming a Test cricketer.
Strong
For their part, South Africa look a very unified, committed side; they are very focused on what needs to be done.
All I would say is that one or two of their players have not had much of a hit in the middle by virtue of the way that Hashim Amla, Jacques Kallis and Graeme Smith played at the Oval.
If England can chip away at those three, then there are plenty of others to have a go at.
But the tourists do look a very, very strong all-round side at the Oval and England will have to be right on top of their game this week to beat them.