Former England coach and Sky Sports commentator David Lloyd thinks Kevin Pietersen will play for his country again despite being axed for this week's third Test.
Pietersen was dropped for the final Test of the series, against South Africa at Lord's, after refusing to deny or apologise for texts he allegedly sent to opposition players during the drawn Headingley Test.
Those texts reportedly contained derogatory remarks about his own team-mates.
Seamer Tim Bresnan told Sky Sports News that England may be a better side without Pietersen in the line-up. Read our story here.
But former England players Bumble, Nick Knight and Dominic Cork believe 32-year-old Pietersen can find his way back into the team - although this week has come too soon...
Bumble: the coach's view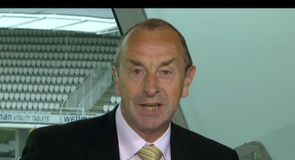 "It's sad that Pietersen is going to miss a Test match and having been in that position of England management, it must have been something pretty serious for them to make the decision that he doesn't play. He scored a hundred at Headingley and played magnificently. He is a world-class player; it's magnificent to watch him play. But he ain't playing.
"I've got all sorts of views but if we're not in that management meeting or the dressing room and we don't know what's in the texts, if there were texts, I can only surmise. Plenty of people are surmising, saying 'this should be done, that should be done'.
"I don't know the full facts so I can't really comment but I know that it must have been something really serious that he doesn't play this game. I don't think it's insurmountable at all; I think he can come back into this team and can be accepted by the team and the management and, of course, the most important people - the people who watch the game."
Nick: the Pietersen position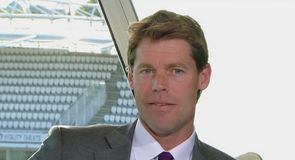 "I think there is a way back for him. We're sort of in a holding bay at the moment; we're not quite sure who is going to make the next decision. For me now it's all about trust. I hope that Kevin Pietersen makes the next move; I hope he summons his team-mates, summons the English management and says he's made a mistake and has misgivings about the last week and the outbursts he's come out with in press conferences.
"I hope that he genuinely apologises and, above all, I hope that his team-mates feel that it's genuine and there is some trust then between the team-mates and they can move it forward. Whether Kevin will do that, only time will tell.
"This third Test is Andrew Strauss' 100th Test match - at Lord's, his home ground. What an achievement, what an occasion that will be for him. Plus, what an opportunity it is for young Jonny Bairstow. You get the feeling that the next three or four days at Lord's may just decide where the public opinion goes.
"If Jonny Bairstow steps up and gets a hundred and James Taylor gets runs, you almost feel - like in one-day cricket - that the team can move on pretty quickly. I suspect, though, that we are going to talk about this a little bit longer.
Dominic: the squad stand-point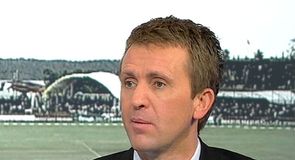 "If Kevin does apologise to his team-mates I think they will have to have him back. He's one of the best batsmen in world cricket at the moment. If he stands up and apologises and the team can accept that it is a 100 per cent apology to all of them, then they have to take him back.
"It's a situation that has gone on far too long and one that Kevin Pietersen has escalated with his antics on YouTube. If they had just sat down and been professional about it and sorted it out, we would never have got to this."