Quigg v Salinas: Johnny Nelson expects Brit to become a world champion
Scott Quigg is studying for his toughest test to date, but Johnny Nelson expects him to pass...
By Johnny Nelson
Last Updated: 21/09/13 11:40am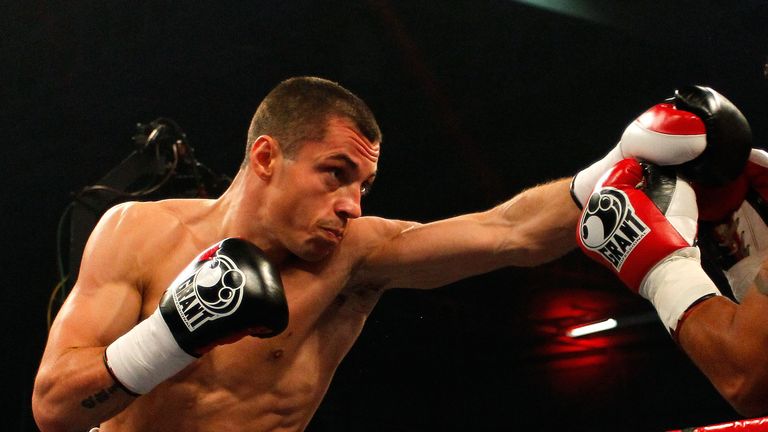 We might know what he has achieved and might have an idea of just how good he is, but fighting for a 'world' title in Manchester, is a massive step - and who knows what that will bring out of him.
I don't think Quigg is going to be an outstanding champion, one of the world's best, but he is good enough to win this WBC belt.
The lad is decent, that is for sure, and I do think his determination and his fitness will get him to the world title level, but what more has he got?
It is the same as we have seen with Ricky Burns but the one thing that matters more than anything is that Scott becomes a world champion.
He will not be a champion that people are scared to fight and people might think they can beat him, but that means if he does get into the world title mix, Scott's life will change.
And I do think he will do it as well, starting off by getting past Yoandris Salinas. This in itself will be a big learning curve for him and I hope that he and Joe Gallager get him fighting at the right pace, knowing when to time things and above all, learning from his experiences.
Reality
And what better than being the chief support for a massive fight, a massive heavyweight fight, which are few and far between these days.
Yes, David Haye and Tyson Fury are the top dogs but believe me, this is all about Scott Quigg - as far as he is concerned.
It is in Manchester and that makes him part of the big time and that will lift him. This will take him to a new level that he has never experienced.
And although it is a new scenario and a world title is on the line, don't think for a minute this is going to affect him badly. It will change him there and then, but positively.
The reality will kick in sooner or later, but until then the naivety will work in his favour. The only way it hits you is when you are in the thick of it and then you realise just how successful you could be and how hard it will be.
I mentioned the crowd and the local support but the one thing he cannot afford to do is get caught up in it all and I don't think he will.
Experience
Scott is professional enough to stay focused and almost selfish, to make sure he deals with what's in front of him.
Believe me, there is going to be an atmosphere for this one, too. He is a Bury boy but whoever is fighting in it, the undercard is just as important as the main event on a big show like this.
It is going to be electric in Manchester on fight night and Quigg is going to play a big, big part of that.
He is going to bring so much to the table and he is going to leave the ring with that world title, getting the crowd going before Haye or Fury has stepped into the ring.
That in itself is something the lad has not experienced before, so he has to make that giant step.
September 28 will be graduation day for Scott Quigg.