Haye v Fury: The booking details are here
Last Updated: 21/09/13 11:06am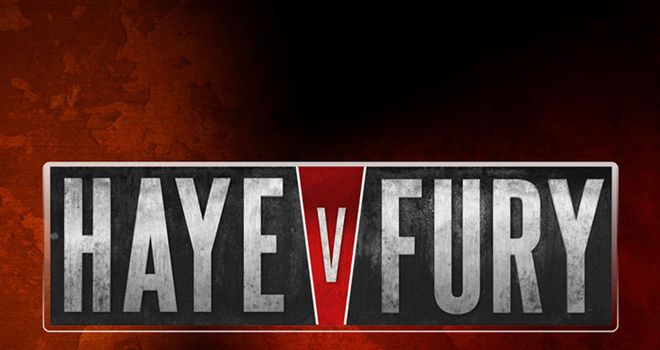 Here are the booking details for Haye-Fury...
David Haye v Tyson Fury (12 rounds heavyweight) will be live from the Phones 4U Arena, Manchester, plus a full undercard including Scott Quigg v Yoandris Salinas (Vacant WBA World super-bantamweight title) and Andy Lee v Domenico Spard (WBC Silver middleweight title). It will be followed live from The Bell Center, Montreal, Candada, featuring Adonis Stevenson v Tavoris Cloud (WBC light-heavyweight title), plus full undercard.
The event will start at 8.00pm, Saturday, September 28, live on Sky Sports Box Office (Channel 743), Sky Sports HD Box Office (Channel 752) and on Sky 3D (Channel 170).
NB: Only the Manchester part of the event will be shown on Sky 3D, so Sky 3D customers wanting to watch or record the Canadian bill will need to select the Channel 752 programme too. There is no additional charge for this as the purchase allows viewing of the live programmes and replays.
The event is priced at £14.95 for UK customers, €21.95 for customers in the Republic of Ireland.
The easiest way to book this event is by using your Sky remote control and you can only record the programme by using this method.
VIA YOUR SKY REMOTE
Press box office, Select sports and events. Use the arrow buttons to highlight the event. Press select and the buy screen will be displayed. Press select to confirm your order. Enter your pin if prompted
You can also book this event online or via your phone.
ONLINE
To book go to www.sky.com/orderboxoffice .There is no surcharge for online bookings.
BY PHONE
To order the event call 08442 410888 (0818 220 225 from ROI) (There may will be a £1 booking fee for telephone bookings). There is a £5/€5 surcharge for bookings made via the phone from midnight, Friday, September 27 to midnight, Saturday, September 28.