Carl Froch has matured physically, mentally and tactically, says Jim Watt
Jim Watt expects Carl Froch to set an intense pace against Mikkel Kessler in their May 25 rematch.
Last Updated: 17/05/13 3:09pm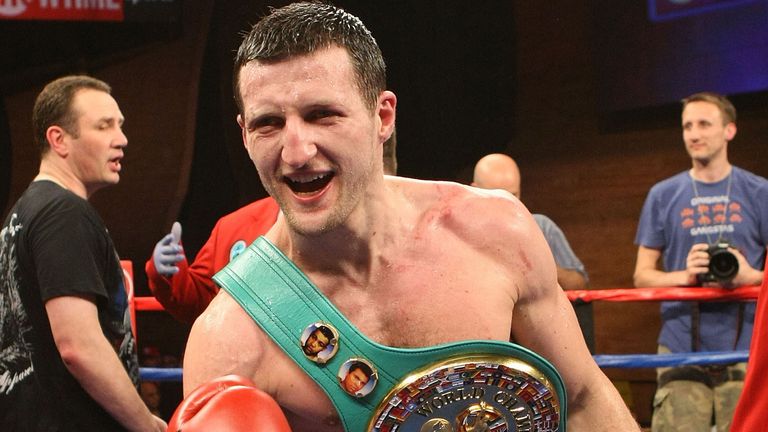 Carl Froch is set to face Mikkel Kessler on May 25 and you have to give the Nottingham man huge credit because he has spent the past three years taking on the very best in his super-middleweight division.
He had a bit of a tool-sharpener last time out against Yusuf Mack but generally he's boxing the top fighters around - you certainly can't question his desire and ambition.
After going through the Super Six - a contest which seemed to take so much out of so many fighters, but put so much into Carl - everyone expected him to take an easy job, a fight where he could easily win some credit.
But instead he chose Lucien Bute. An undefeated fighter and someone many thought would beat Carl.
Taking that fight showed the character of the Cobra and in the bout we saw a new approach from the now 35-year-old.
After defeat to Andre Ward in the Super Six final, Froch's whole career was on the line if he'd lost to Bute. He could have boxed on after a defeat, but he wouldn't have been an attraction anymore.
However, he set an incredible pace in the fight. It was the first time we've seen Carl go into a ring and not worry about the 12 round distance. He just went in and it was going to last as long as it was going to last.
In the past Carl has been guilty of saving too much for the later stages and allowed fighters to nick rounds off him, fighters who shouldn't have been winning rounds off him. But there was no holding back against Bute and he ended it in incredible fashion in the fifth.
I expect him to adopt the same approach against Kessler.
The Dane will be fully aware of that and I'm sure he's planning to put his slightly superior movement, balance and combination of punches together to fight a more canny fight and try to win a few rounds early on.
However, although Carl's footwork isn't always the smoothest, he compensates for that and we'll see him fight in bursts with multiple combinations - something we didn't always see from him in his younger days.
Mature
Carl is at an age now where he's matured physically, mentally and tactically and that new approach in the ring is something he's developed and worked out.
But what I like about Carl is he's an athlete 52 weeks of the year. You can see him in between fights and he looks the same as he does on fight night. Ok, he puts on a little weight, but he's never out of shape.
Stamina is what you build up, not over a 10 week training camp, but over years and years, fight after fight and by keeping yourself in shape between bouts. Carl has always done that and that's the reason why, at the age he is now, he's boxing better than ever.
You get out of the body what you put in - and he's an athlete 100%.