Matty Askin vows to quit boxing if he is beaten by China Clarke this weekend
Last Updated: 16/04/13 5:52pm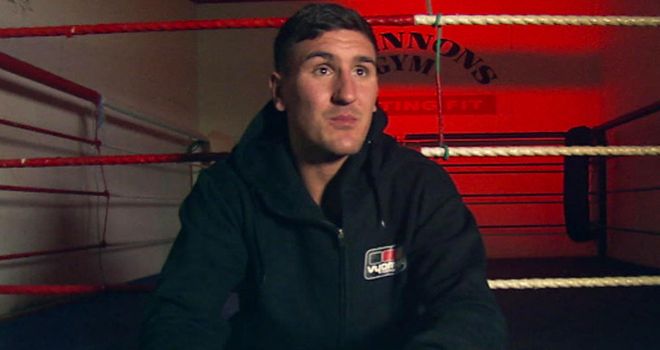 Matty Askin: Hopes to put his recent defeats behind him
Matty Askin remains determined to walk away from boxing if he fails to take the English cruiserweight title from China Clarke on Saturday night.
Askin has lost two of his last three fights, but he can get back on track with a victory over Clarke this weekend, live on Sky Sports.
British champion Jon Lewis Dickinson ended Askin's perfect record with a points win last April, while unbeaten Pole Krzysztof Glowacki inflicted an 11th round stoppage defeat at the end of the year.
Askin, at the age of 24, should have plenty more years left in the sport, but he insists this fight will decide his future and will hang up his gloves if he loses again.
"If I come off bad on this fight it's retirement for me," said Askin. "I cannot handle another loss. I didn't come in this game to be beat, it's as simple as that.
"The Dickinson one, it was my fault. The Glowacki one, I should never have took it, but come April 20th I'm going to shine and going to show that I've still got it."
No animosity
Askin has sparred with Clarke in the past and there is no animosity between the pair, but he still intends to dish out a crushing defeat
"He' s a nice guy, I've known him from being 18-years-old," said Askin. "We both trained at Brian Hughes' gym in Manchester, did a lot of rounds together.
"He's a big cruiserweight, horribly guy - boxing wise, hard to hit. I don't even think he knows what he is going to throw when he throws it.
"It's a business we'll be friends after it, but when I get in there I want to take his head clear off."