Glenn McCrory hopes the move up in weight will bring Tony Bellew's power back
Glenn McCrory is hoping the move up to cruiserweight sees the old, explosive Tony Bellew return.
Last Updated: 12/03/14 11:53am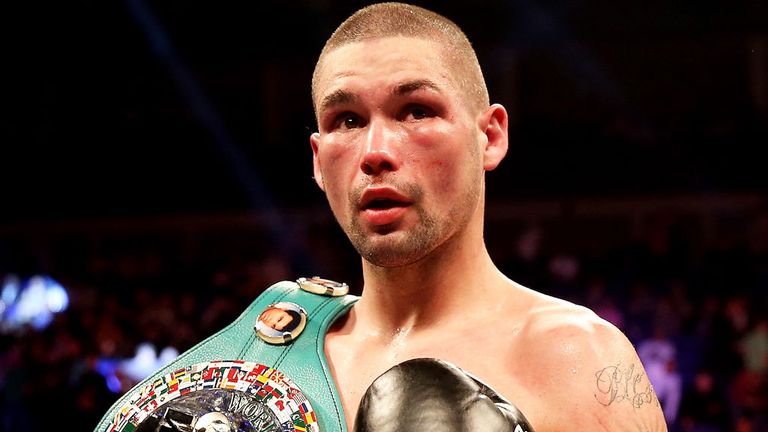 His explosive punches and power were part of his amateur success but probably since he beat Danny McIntosh six fights ago we just haven't seen what made him so exciting.
Don't get me wrong some of Tony's antics were a bit over the top and could have taken something away from him but I think that struggling to make the light-heavyweight limit probably took some of his strength away.
He did work hard just trying to make the weight so hopefully now he will feel more comfoerable, more solid and that should let him get those shots off.
It will be interesting on Saturday night to see if that power comes straight back and just how much more confident he could be.
He is not taking a walkover, though, that's for sure. Valery Brudov has been beaten by Ofa Afolabe and Guillermo Jones so is by no means world-class, but he has mixed it with the best.
He retired over five rounds against Afoloabe so it will be the perfect measure of the new Bellew, as it were. We will see what he's got and we will see if that spark is back.
Intention
I want to see that emotion we all saw before and I want that nickname to come back to the fore.
OK, Adonis Stevenson is an excellent world champion but Tony was really timid against him and just didn't seem to have the intention of throwing, never mind landing, those bombs. Like I say, I am hoping it was the fight on the scales that left him deflated and flat.
There will certainly be opportunities for him to get back into big fights and go for that elusive world title. As he now knows, the light-heavyweight division is hard and the cruiserweight division is certainly not as tough.
It could well be the second chapter of his story and it will certainly be different from here on in, not just in terms of the division but also what he can bring to the table.
Yes, I am hoping to see Bellew's power come back but he is taking on bigger, stronger opponents as well - Brudov for example. He is suddenly going in against guys who are a stone stronger than the likes of Stevenson or Nathan Cleverly, so is Bellew big enough to deal with that?
Improvement
He has been around a while so he should cope. And one of the key factors in his improvement is speed.
Bellew will suddenly notice that he has that little bit more time to get in position and land his shots and as only recently a light-heavyweight he will have more time than the long-standing cruiserweights. He will be markedly quicker.
I am hoping that speed and those bombs are both on show because Bellew really needs to light Liverpool up on Saturday.
If I am honest I have been disappointed in him recently so while a win over Brudov is a must, he has got to win in a spectacular fashion.
The jury is out on Bellew given those two fights with Isaac Chilemba and Stevenson and I have a feeling he wants to make a statement again.
He will get the stoppage in the final third of the fight, I'd say, and let's hope this is the perfect platform for him to really kick on.