Dereck Chisora can become solid domestic fighter, says Glenn McCrory
Dereck Chisora can make people remember his fights and not his faux pas, says Glenn McCrory.
Last Updated: 17/04/13 3:04pm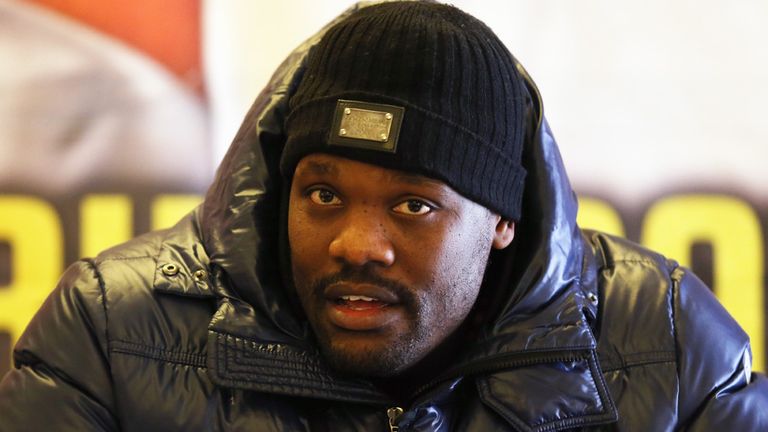 I doubt he is good enough to achieve his dream of becoming a world champion but he will give anyone a run for their money, as he proved when he went the distance with Tyson Fury and, even more impressively, Vitali Klitschko.
Chisora's antics, most notably his unsightly brawl with David Haye in February 2012, have probably undermined his ability as a fighter, and if he can control himself I expect him to carve out a very successful career at British level.
I have always found Dereck to be a fine guy whenever I have had any dealings with him, but when the media spotlight is on him he tends to get carried away, and while you want fighters with a bit of charisma and spark about them, he has gone too far.
He has to tone that down a bit as his fighting career continues but he must not lose his self-confidence and personality - traits he has in droves - as they will allow him to get results in the ring and sell tickets.
I think the ruck with Haye - which was inexcusable but perhaps a little understandable when two fighters with big egos were being disrespectful to each other - will make Chisora realise that you have to be disciplined in the ring but more so out of it.
The incident took the gloss off his excellent display against Vitali, when he gave the Ukrainian his toughest fight in years, and he will want to start making headlines for the right reasons, starting with his match with Argentina's Hector Alfredo Avila at Wembley this weekend.
Dereck boxed Haye last summer in a bout sanctioned by the Luxembourg Boxing Federation but has had his license, which was removed after the scenes in Germany, reissued by the British Boxing Board of Control.
I think that is the correct decision because while Chisora was in the wrong you cannot hold it against him forever; he has lost money, been punished and deserves to be given the chance to redeem himself as a fighter and a human being.
Dominant
WBO light-heavyweight champion Nathan Cleverly will be boxing on the same bill as Chisora when he meets Albania's Robin Krasniqui and he must have eyes on sewing his division up.
Bernard Hopkins is the IBF titlist at the age of 48, while Beibut Shumenov (WBA) and Chad Dawson (WBC) haven't looked a cut above the Welshman either and I think Nathan, who is very skilful, could become the dominant force in his weight bracket.
His world-title reign hasn't kicked into life just yet, though, and he has eased his way along rather than stepped in with some huge names - and whether that is the right way to go about your business is up for debate.
However, his promoter, Frank Warren, did a great job with Ricky Hatton, Naseem Hamed and Joe Calzaghe and got them in great matches, and I expect he will eventually do the same thing with Cleverly, whose professional record stands at 25-0.
There are still some question marks over Nathan, but I think he will come through and I can't wait until the reins are off and he is let loose - and hopefully battles Tony Bellew in a rematch from their 2011 clash which he won on points.
Star
Cleverly's countryman, Joe Calzaghe, was mentioned heavily on Ringside last week, when Colin Hart, Ian Darke and Tris Dixon looked at the British super-middleweight scene of the 1990s-2000s.
There were some very talented guys around then, including Nigel Benn, Chris Eubank and Steve Collins, but for me the undoubted star was Joe, who spent over 10 years as WBO champion and defended the strap on 21 occasions.
He was unbeaten in his 46 professional fights, which spanned over a period of 15 years, and while at the time people said he fought guys like Roy Jones Jr when they were over the hill, another of his victims, Hopkins, has proved that to be wrong by winning a world title at nearly 50.
Calzaghe would have had a chance of beating anyone purely because of the amount of punches he threw and how fast his hands were - and for that reason I think he would have toppled Carl Froch had that dream match ever taken place.