Bantamweight prospect Kal Yafai must engage in more challenging bouts to improve, says Glenn McCrory
Glenn McCrory says Kal Yafai must dodge the easy fights and hunt for more challenging ones.
Last Updated: 23/01/13 12:31pm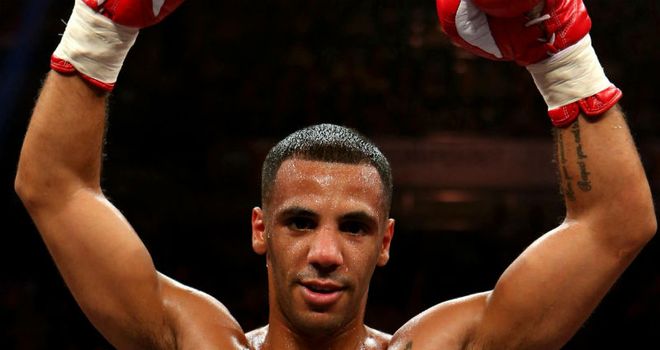 Most kids can slip under the radar over their first seven professional outings, but a 23-year-old former Olympian who has fought in world amateur championships is going to have a massive build-up and a lot of hoo-ha surrounding him.
Therefore he needs to perform in big bouts against talented fighters and that wasn't the case at the weekend; you don't get many poor Mexican boxers but Kal's people found one in Gonzalo Garcia, a real meatpacker.
Still, you would have expected Yafai to blast Garcia out and he didn't do that; he dropped to his opponent's level and put in a suspect display and the fact that he had a hand injury, for me, doesn't really wash.
I'm not saying the Birmingham bantamweight - part of Team GB's boxing squad at the 2008 Olympics - isn't going to achieve great things.
But he will only get to the top if he has more challenging contests that take him out of his comfort zone and force him to improve.
People may say that Kal is still young and learning his trade - though I would dispute that because I wasn't Sugar Ray Robinson and I was world champion at 24 - and, anyway, plenty of guys have been in big battles at an early age or in the opening stages of their career.
Charlie Magri won the British flyweight title in his third pro fight at the age of 21, Leon Spinks beat the great Muhammad Ali in just his eighth bout, and Pete Rademacher fought Floyd Patterson for the World Heavyweight title in his first.
Kal has achieved too much in his amateur days to make a tepid start to life in the pros, but his fights thus far have been pretty risk free and he now needs a test that goes a few rounds, just like my eight-rounder with Denroy Bryan early in my career.
I think Kal should be fighting someone who can hurt him, like a Martin Ward or a Stuart Hall as, even if he got edged out on points by one of those two guys, he would learn more from that than 10 pointless victories.
Exciting
Glenn Foot, meanwhile, won the third welterweight version of Prizefighter in Wolverhampton at the weekend and I think he was a worthy winner; he wanted it more and was just a little bit busier than his rivals.
I thought the 25-year-old would have the beating of everybody else at the start because I knew he could box, was a good puncher and had a good amateur career behind him - but moving up to the pros, and leaping from three rounds to 12, would be a massive step.
Foot showed a potential Achilles heel by getting hit with a few body shots and if that had happens in the paid ranks it could be curtains for him, but he has an exciting, wild style that I'm sure will draw punters in to watch his matches.
Prizefighter has been a good vehicle for North East-based fighters; the Dickinson brothers, Jon-Lewis (cruiserweight) and Travis (light-heavyweight) have both won the title, and now we have Sunderland's Foot picking up the trophy.
The tournament has evened the playing field and got boys form the region noticed, as often we are missed out because of our location or a lack of promoters and facilities - but guys like Phil Jeffries are now changing that and long may it continue.
I wish Foot all the best for the future, but I reckon that Prizefighter runner-up, 21-year-old Welshman Dale Evans, looks like a terrific pro prospect and, if managed right, could go far.