Anthony Ogogo can be a star in the pro ranks, says Glenn McCrory, as long as he is prepared to be roughed up
Glenn McCrory blogs on Anthony Ogogo, Chris Eubank and why British boxing is on the rise.
Last Updated: 17/01/13 6:02pm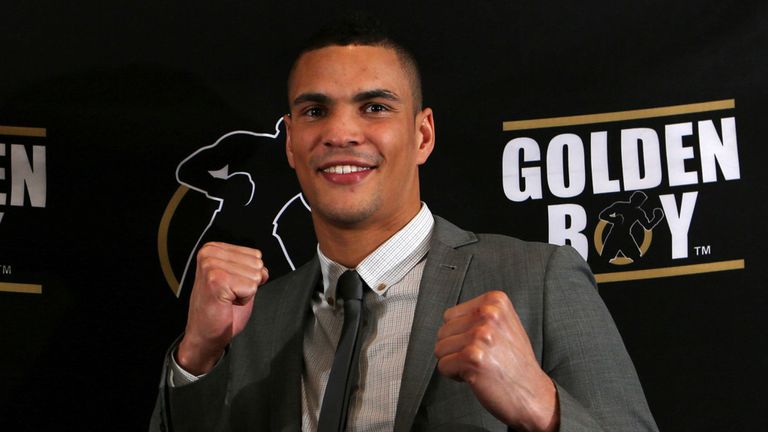 If you settle for being a British champion you might become a southern or northern area titlist, but if you fall just short of being one of the greatest fighters your country has produced you won't have done too bad.
It's always better to aim for the stars, even if you end up catching the moon.
I have been in the game a long time so it is very refreshing to see someone like Anthony - who, despite his big words, is very grateful for the opportunities he has been given by, and the help he has received from, Team GB - and the enthusiasm he has for the sport.
You often see bright-eyed and bushy-tailed youngsters turn into journeyman but I think Ogogo, who won bronze at London 2012, has a chance of being better than that.
He has done very well in the amateurs and Golden Boy, who are nobody's fools, obviously feel that with the right training facilities and guidance he can be a champion.
Anthony has the looks, the intelligence and the wit to make people take notice, but he also has the in-ring ability; he is a good all-rounder, who can both bang and box, and has a professional style, something that has been harnessed by sparring sessions with Carl Froch.
Ogogo will start a rung higher than most new professionals because he has an Olympic medal in his back pocket, but he will need to be eased into the pros.
He will soon realise how tough the paid ranks are - something that good amateurs like Audley Harrison and Tony Jeffries have discovered to their cost.
Anthony will meet aggressive boxers who may have losing records, but who will give his Olympic medal as much respect as a 50metre swimming badge and be determined to smack his face in.
Memorable
It will be tough for Ogogo to be the best British middleweight ever, because we have had some darn good ones over the years, especially in the 1980s and '90s, when guys like Nigel Benn and Chris Eubank were fighting each other.
A little further back we had Alan Minter, who held the WBA and WBC titles, before he was relieved of them by Marvelous Marvin Hagler, and Kevin Finnegan, who despite never beating Minter, got him embroiled in some epic wars.
You could argue all day long about who was the most talented middleweight we have produced, but Eubank, who gave a typically entertaining interview to Ringside last week, will always be one of the most memorable because of his off-the-wall personality.
But we must never underestimate how teak-tough Chris was; he showed plenty of pompousness before bouts, but he was a wonderful physical specimen who worked incredibly hard and gave all his opponents a tough, tough fight.
I was lucky enough to be paid to watch Benn, Eubank, Michael Watson and Ireland's Steve Collins - who may return to the ring against Roy Jones, Jr later this year - when they were at their peak, but I would certainly have paid to watch them as they were so exciting, albeit in different ways.
The '90s was a great era for British boxing and I think we are in another one now, with Froch at the top of the game and the likes of Amir Khan, Kell Brook and Nathan Cleverley looking to get back, get to and stay at that level respectively.
We have so much strength in depth all the way from the amateurs - Team GB's haul of five medals at London 2012 was the best return since 1920 - through to the pros, where so many people, including Brook and Gavin Rees are fighting for world titles in 2013.
British boxing really is on the up.