Audley fashion: Glenn McCrory explains why fighting Harrison will benefit Price
Glenn McCrory explains why boxing Audley Harrison is a good move for Liverpool puncher David Price.
Last Updated: 17/10/12 2:51pm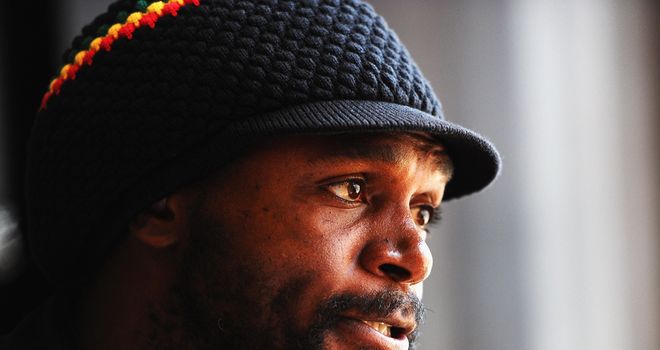 Therefore a lot of people may be wondering why he is defending his British and Commonwealth Heavyweight titles against a journeyman like Audley Harrison on Saturday night - but I can see the benefits.
There are still a select few that think if the stars align and the right Audley turns up he would have a fighting chance of victory, while more than anything Harrison, an Olympic gold medallist, is a name and getting a name on your résumé is never a bad thing.
The bout will be held in Price's hometown of Liverpool and the locals will be expecting their boy to wipe the floor with Harrison, so it will be interesting to see how he does.
The 28-year-old does not need to destroy Harrison, but if he harbours ambitions of going toe-to-toe with the Klitschkos he has to record a pretty convincing win; if he doesn't his marquee value will take a hit.
Price will have some issues to contend with, though; he is not used to fighting someone as big as Audley, he will have to cope with A-Force's southpaw style and big-fight experience, as well as the fact that Harrison has very little to lose and everything to gain.
It will be a good test of patience, too, as I expect Audley to try his darndest to make this an ugly, scrappy, stinky fight. We should get a very good idea of Price's mental strength on Saturday night, something I'm not sure has been tested in his professional fights to date.
Justified
Harrison has been condemned by lots of pundits and fans for his less-than-stellar pro career, in which he has lost five times in 33 bouts, and a lot of that criticism is justified.
After his Olympic success in his late-twenties, I don't think he really attacked the paid ranks with gusto; he didn't come in with an idea of winning anything or doing anything special.
His aims were to pick his opponents and make some money, so when he battled decent fighters like David Haye, he was made to look like an amateur.
You have to say well done to Audley, though, because he has been a master salesman and, with a limited amount of talent and ambition, he has done well financially.
When his career is over, as it may well be come Saturday night, he will be able to count his coins, look at the fact he is former European champion and be pretty pleased with his work.
Harrison deserves some respect for that, but I don't think he has been granted too much because of his negativity in vital moments, like when he boxed very meekly against Haye.
Guys like Ricky Hatton are adored for their bravery but Harrison has never shown that sort of courage to the fans; he has tip-toed through his battles. Hopefully he goes for it this weekend - but, as I said earlier, I'm not sure he will.
I expect Price to come through this clash unruffled; he has a tremendous right-handed punch which should cause no end of problems to a southpaw like Harrison.
The Liverpudlian just has to make sure he doesn't get suckered into a phoney war, as if he is fully focussed and right on his game, there will only be one winner.