Ready for a rumble
Glenn McCrory looks ahead to the Olympic boxing competition - and has high hopes for Team GB.
Last Updated: 24/07/12 2:25pm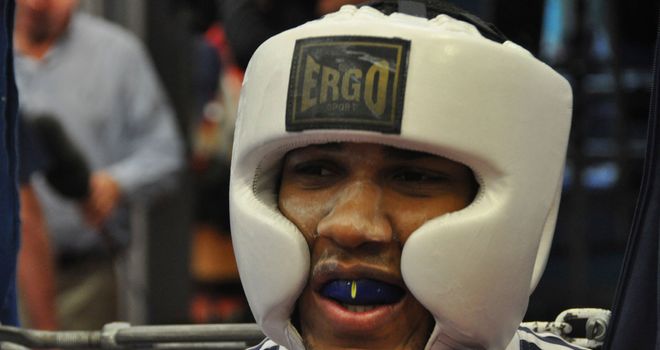 The Olympics is the prestige tournament in the world. All the best teams will be there but one of the things to say is that Team GB's boxing team is very well put-together.
There are a couple of kids in Andrew Selby and Tom Stalker who are ranked number one in the world in their respective weight divisions, and you've got Fred Evans ranked second in the world.
Our super-heavyweight fighter, Anthony Joshua, is still just 22 and he's done brilliantly, as well. He well and truly put himself on the world stage by beating Roberto Cammarelle in the quarter-final of the World Championships and then ended up with the silver after a narrow 13-12 defeat to Magomedrasul Majidov in the final.
He's a real prospect and a real one-to-watch. I just hope people don't expect too much of him, because last year he was about 35th in the world rankings and he'll go into the Olympics ranked at number 3.
For the girls, you've also got Savannah Marshall, who's a world champion. If you go down the list of fighters in our team, every single one of them is capable of winning a medal if things go right for them. I can't remember Great Britain putting out a team with such strength in depth before. It's very exciting.
People are always quick to jump on a British loss and call any shortcoming 'the death knell for British boxing' but we're a tiny little island. These days we've got four or five guys vying to even be on the team. The numbers getting involved in amateur boxing is soaring. That's a good sign that lots of normal people are getting involved in the sport.
There's a lot to look forward to. I've been involved a lot in amateur boxing and must've set up about five clubs in the north-east that are all still running, so it's something I've always pushed - getting the kids involved in boxing. It's something you want to see. I also brought Cuban national coaches over - I managed to get a deal with communist Cuba.
I've also got the Colombian team over here, although they've now moved down to Cardiff from Newcastle. One of their fighters is a promising light-heavyweight called Geyson Munroy. His grandmother is English and this kid is good-looking and articulate, speaks good English and is hoping to go to Newcastle University and box up here.
It's such a great occasion and I'm excited on many different levels. It's great to see my pals from Cuba. Obviously my good friend Teofilo has sadly passed on now but I'm great pals with Jose Gomez, who was the Cuba coach and is a two-time Olympic gold medalist.
Hopes
Because it's at home, there's going to be a lot of pressure on these young kids - to the point where they'll already have PR agencies and the rest of it. That'll be something they're not used to, with people following them around and leaping down their throats. It's going to be tough for them over the next couple of weeks but I'd like to see the likes of Joshua rise to the occasion. I expect him to go pro next year alongside some of the others.
We had a great time of it last time with a few bronzes and James DeGale's gold, but I expect us to do even better than that this time around. I feel there are going to be some real superstars made in this Olympics and the boxing is always so dramatic. Whoever wins golds at London 2012 are going to be superstars.
My message is just to get behind our boys and girls and enjoy every minute of our Olympics. It's probably the only one I'll ever go to and it's something very, very special. We should look forward to a great time.