Kell Brook's career is back on track again
Johnny Nelson explains just how hard it has been for Kell Brook - but says he's now back on track.
Last Updated: 15/07/13 3:06pm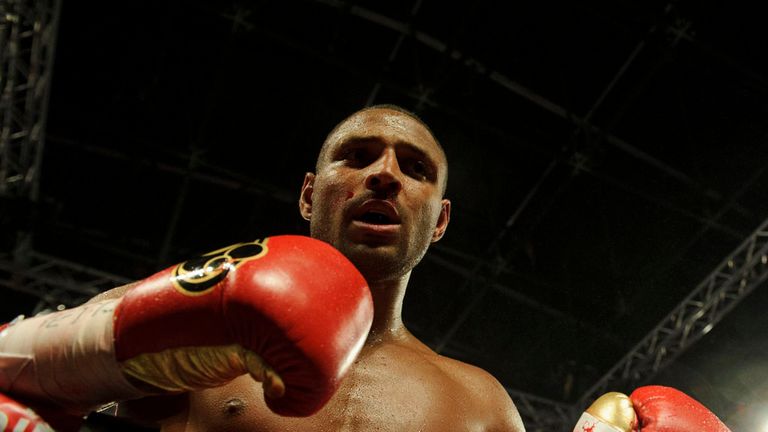 He is my mate so I am always going to be critical and Saturday night, when he beat Carson Jones again, was no different.
The bottom line is he did the job and beat the bogeyman. That means he can now draw a line and move on. And he is doing just that.
But there is always more of a sense of relief when you get through a rematch and Kell was no different.
Look at Tony Bellew when he beat Isaac Chilemba for the second time, look at the pressure David Price was under when he met Tony Thompson again. In all honesty, Kell had a tougher time than both of them.
Saturday night was his first fight for nine months and with those fights with Devon Alexander falling through, the lad was at his lowest. When his ankle went and saw his world title chance disappear I was left wondering whether he was still in love with boxing - and even if he'd carry on.
He was on a slide and that probably kicked off in that first fight with Carson Jones. That not only reminded him who he should've been fighting and what for, but the way that fight went put him through hell.
Damage
He didn't want to go there again, that's for sure. In both aspects he was at rock-bottom. And Carson Jones knew that too. You could see at the weigh-in that he was on Kell's case; he could see what he had gone through away from the ring, never mind what damage he had done to him. This had become personal.
I know what Kell's like and in training for this one, he was way off his mark. Not necessarly in physical terms but more mentally, given what he has been through.
When he is on top form and training he is great. But this time it wasn't there which is why, in my betting challenge with Glenn McCrory - which I am not doing too well in - I thought Kell would have to go the distance and grind out the win.
Training camps are hard at the best of times. They are intense and they are demanding - even when you are active, when you are winning and even when you are moving up the rankins and at world-title level. Well imagine what it has been like for Kell Brook. Nothing had gone his way. Nothing at all.
I was so pleased but because I know just how good this kid is that brings positives and negatives. Fighting up at around 10st 13lbs was good for Kell. You could see him still put the punches together and you could see how hard he can punch at that weight. I think light-middleweight will be where he ends up, but right now, he has unfinished business at welter.
Personally I wanted to see Kell move up a gear or two after the start he made. He had Jones down in the second and that does allow you to control the fight, go up, pile on the pressure and then ease off if you want. That is what the best fighters can do and that is what I want to see from Kell.
Experience
But against Jones he would have been terrified, too afraid to make a mistake. When the fear of God is in you, there is no way you can open up and let it all go.
That is why at one stage, around the seventh, it looked like Jones was coming back into it. But Kell did get back in gear.
That aspect of his game will come with experience as well. He has had plenty of fights but now he is mixing with the best every fight will be part of a learning curve. Things like stepping up a gear - or even three or four - and then easing off and turning it on again will come in time.
The better his opposition, the better we are going to see from Kell Brook. I know what he can do and I know what he should do and with a big name announcement coming soon things are back on the up for him. There is plenty more to come from the kid and you should see it sooner, rather than later.
Brilliant
I am sticking by my verdict on Luke Campbell: this kid was brilliant and could well be the new - and British - Oscar De La Hoya.
I said that on Fight Night and, hardly surprisingly, have been given a bit of greif on Twitter. If you disagree with me that's fine but if you want to check, see if you can dig out Oscar's first fight as a professional - then you will see what I mean.
Oscar De La Hoya was an Olympic sensation and the pressure was on him - huge pressure and way more pressure than we will put on Campbell. The Americans demand success yet Oscar turned on the style in his first fight, was sharp, was stylish and above all, looked calm.
That is exactly what I saw from Luke Campbell. I thought he might struggle to start with and go to points but it was exactly the opposite. He blew Andrew Harris away and turned it on from the first bell. He looked good and of course, he spoke well. Just like Oscar.
Now all we need is for British people to expect great things from Luke Campbell. It is not the British way but if we do get behind him and look to him, I am sure he will deliver.