Johnny Nelson hopes that a mouth-watering David Price and Tyson Fury fight does not get lost in the political jungle
Johnny Nelson says a David Price v Tyson Fury bout could become one of the great rivalries - if it happens!
Last Updated: 03/12/12 4:18pm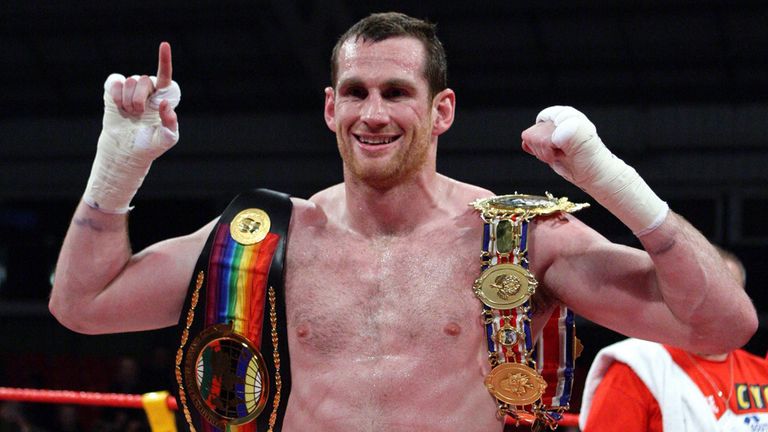 These two guys have chosen separate paths and gone on to build up their own reputations - when the fight does happen it will be massive!
We had Nigel Benn in the Ringside studio recently and he spoke about the rivalry between him and Chris Eubank. He said the animosity built up between them for ages and it is all about timing. They were destined to meet for years and when they did finally fight, it was massive.
That is what could happen with Price and Fury. The only worrying bit is that they could get lost in the political jungle of boxing which would be a huge shame. Hopefully they can all find a common ground and we will see these two squaring up against each other in the future. It would be a right royal tear-up!
Both of them were in action over the weekend. I think that Price has improved massively. Matt Skelton gave what he could in the first round but once Price got the measure of him it was all over. Once Price gets his distance right he can get his shots off; then he just dismantles opponents. He is very tall, very strong and very athletic for a heavyweight.
I thought it was good that Fury got the rounds under his belt against Kevin Johnson. It is good that he has to work for his wins because he is the sort of fighter that if the wins come to easy he becomes complacent. He really needed a reality check to keep him grounded and to make sure he carries on working as hard as he has been.
The future is bright for both of these fighters and I do hope we get to see them fight against each other. As to who will win, well I think they both have strengths to win this fight and both have weaknesses the other can take advantage of. Let's wait to see the fight announced before we start really measuring them up against each other.
Flash in the pan
I watched the Freddie Flintoff fight and I will stick to what I said from the start - his career as a boxer will be a flash in the pan. That is no disrespect to him and hats off to him for getting in the ring. But anyone who knows anything about boxing knows how much commitment it takes - Flintoff has a life away from boxing - he does not just depend on the fight game for his livelihood.
It has taken him four months to train for a four-round fight where he has put everything else on hold. He has dipped his toe in the water and realised how hard it is. The reality is that I don't think he can afford to make a go out for it. Anyone who has got any experience and skill will muller him. He has had a go but it is a full-time commitment and I am not sure he is ready for that.
It was also sad to see Miguel Cotto handed his second straight defeat after he lost on points to Austin Trout. Father time is his biggest enemy and I really hope he decides to bow out of the ring now.
He was a history maker but his era has past and it is time that he passed the torch on to the next generation. Time and age has caught up with and none of his fans want to see him carrying on being less the fighter we know he was.
Ryan Rhodes had his testimonial dinner on Saturday night in Sheffield and the turnout was unbelievable - 350 people tuned out to pay tribute to him.
Ricky Hatton and Carl Froch were there and just goes to show how popular Ryan is. Congratulations to him for a wonderful career and we wish him all the best in his retirement from boxing.