Fast and Fury-ous
Johnny Nelson hopes David Price locks horns with Tyson Fury following his swift defeat of Audley Harrison.
Last Updated: 01/11/12 3:43pm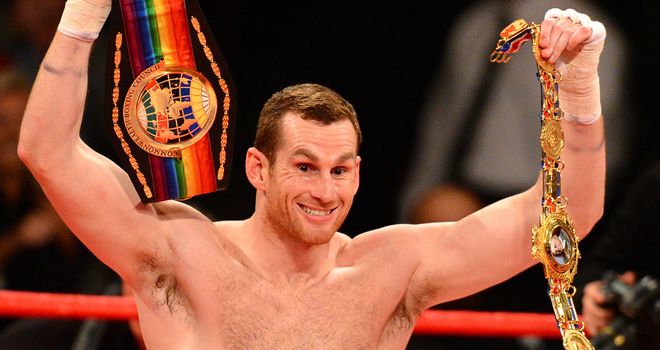 David Price is nowhere near the finished article but the way he dispatched Audley Harrison was very encouraging.
The Liverpudlian knocked out Harrison in 82 seconds so we didn't get to see too much, but what we did see was strength, intelligence and confidence. Every step he made and every shot he threw was well thought about; it was a very clinical performance.
And the punch that rocked Audley, a fully-fledged right-hand off the back foot, was a legitimate bang shot and one that would have hurt anyone else in the world; no-one can withstand blows like that.
David is very humble, though, and knows he still has a lot to work on and he will get the chance to develop further when he puts his British and Commonwealth Heavyweight titles on the line against the veteran Matt Skelton in December.
Skelton is always a dangerous opponent because of his style of fighting; he is tough, grinds you down, mauls you and makes you work when you don't want to.
However, I would expect Price, with his height and reach, to make an easy-ish defence of his belts against the Bedfordshire man.
The fight we all want to see Price have, though, is against Tyson Fury. David is very tidy, very clean, and very orthodox - but Fury isn't, in both what he says and what he does. However, he is very confident and very successful.
Price and Fury would both believe that that they could dominate the other and with the way the war of words is heating up, this bout looks like it would be extremely tasty.
Unfortunate
Audley, meanwhile, will get a lot of criticism for his quick-fire loss to Price but, on this occasion, I think he should be cut some slack. I know for a fact that Audley trained hard for this fight and was just unfortunate to run into someone who came out of the blocks so fast.
Harrison didn't jump on the floor, he didn't try and hold, he didn't try and run, he was just caught by a deadly shot from a 17-and-a-half stone man; there is not disgrace in that, that's boxing. This bout was far more about Price's talent than any of Audley's inadequacies and we should remember that and give the winner credit.
Audley is a great talker and when he appeared on Ringside to look ahead to the Price fight, he made you believe that he had a chance. He is a name and scalp and I still think he will get fight makers interested and convince them he is worth a gamble.
However, I think it is definitely time for him to retire. This guy was an Olympic gold medallist for Britain so for him to become a bum who people just knock over for fun is sad and not right; it's degrading.