Mention intervention
Johnny Nelson wonders why no one stopped Dereck Chisora from confronting David Haye.
Last Updated: 20/02/12 1:06pm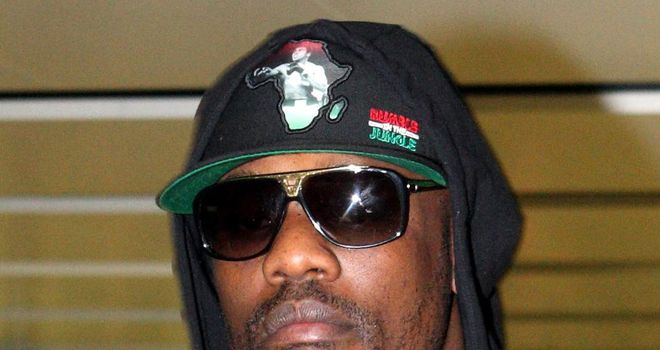 I'm totally embarrassed by Dereck Chisora and David Haye and the damage they've done to boxing's reputation.
I watched the mindless scenes in shock and disbelief so what must the casual observer be thinking?
Boxing has worked hard to shake off its hooligan image and earn a good rap. Then his happens and boxing is on the front and back pages for all the wrong reasons. It's unbelievable.
Volatile
I'm still struggling to understand how this was allowed to happen.
I'm not defending David or Dereck one bit but these are two young guys and they are fighters - that's what they do. You can't just blame them. If you put two roosters together there's going to be a cockfight.
Yes, they confronted each other in a volatile situation but nobody did anything. You've got to look at the people around them as well.
The press conference was a promoter's dream up to that point. Dereck was sat there on the stage and all seemed well.
David may have been heckling from the back but why didn't anybody stop Dereck from getting up, taking his coat off, walking down and confronting David with a couple of his entourage?
The footage clearly shows Dereck walking around the promoters, then walking around security. Nobody stopped him.
I'm leaning towards blaming Dereck for the whole thing regardless of who threw the first punch. What would you do if you were confronted by three burly fellas who look like they want a scrap?
Consequences
Both men now have to face the consequences of their actions.
David is not a licence holder so the British Boxing Board of Control can do nothing until he applies for a licence. The only people who can deal with David Haye are the police.
It's different for Dereck, though. The BBBofC have to do their investigation first; they have to talk to the police, talk to witnesses and then they can make their decision.
But they need to do something so that he suffers the consequences of his actions.
Dereck knuckles have been rapped on a couple of occasions before. You can say it's a bit childish, one or two of the things that he says, but how far is too far?
Embarrassing
It's so stupid because I was surprised by how well Dereck did against Vitali Klitschko.
I didn't think he'd do so well - I didn't think he'd last the distance but he showed heart, he showed grit, he showed determination.
My personal opinion was that he was an idiot for slapping Vitali in the face before that. Why would you do that?
He needs to be controlled. He needs to know that if this is how he's going to act, there's going to be consequences - not a fine but ban him, suspend him, and threaten to take his licence off him. Whatever it takes.
It was embarrassing for the sport and it's a pity that it's gone that way.