Mexican magic
Wayne takes a look at the Mexican stars who have given Las Vegas boxing a real shot in the arm.
Last Updated: 15/09/12 11:27am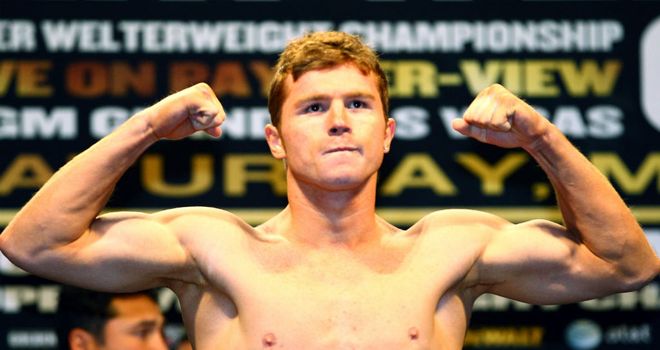 Two major boxing events will take place about half a mile apart in Las Vegas this Saturday, one at the MGM Grand Hotel and Casino and the other at the Thomas and Mack Center.
It seems like a boxing disaster as of late big fights have not been selling out here. However, Saturday is Mexican Independence Day and the promoters put on two young Mexican fighters as the main events in both cards and it seems to have worked. A complete sell-out has been reported for both events.
Julio Caesar Chavez Jr is taking on Argentina's Sergio Martinez at the Thomas and Mack in front of 19,186 fans, already more than top fighters like Oscar de la Hoya, Mike Tyson, Floyd Mayweather Jr and Manny Pacquiao ever drew in Las Vegas. It is going to beat the standing record of 19,151 fans when Lennox Lewis fought Evander Holyfield in their rematch back in 1999.
The promoter of the Thomas and Mack fight is Top Rank, in association with Lou Dibella. They are also expecting to bring in big numbers in closed circuit TV. The card boasts three world championship fights and five good undercard bouts with Britain's Matthew Macklin even getting some airtime.
The fight card at the MGM is also reported to be a sell-out with over 15,000 tickets sold. The card promoted by De la Hoya has three world title fights with Saul Alvarez taking on Josesito Lopez in the main event with seven undercard fights to follow.
Is boxing on a high or is it because two young and very popular world champion Mexican fighters are fighting on Independence Day with the whole of Mexico and American Mexicans behind them 100%?
It is great to see. Maybe some day Chavez and Alvarez will fight each other but that would have to take place in Mexico at a soccer stadium with over 100,000 fans as it would be huge for Mexico. Boxing is definitely big in Mexico, and Germany right now - but really nowhere else.
I think two fight cards of this magnitude could've been combined and been hosted by the Silverbowl in Las Vegas which holds about 40,000, for American football games, and could expand as there would be more seats on the pitch.
Alvarez and Chavez Jr are massive stars in Mexico but Alvarez is the favourite to win on Saturday and Martinez is favourite over Chavez Jr although he is the champion and being paid more.
I think this will be good for boxing. One big card would've been better but let's hope this isn't a one-off night and the arenas aren't left half empty - or half full - in the future which we have seen of late no matter what the broadcast team say on fight night. If you are at the fights you know the truth.
Las Vegas definitely needs these sell-out shows, but will this come down to Chavez Jr v Alvarez in the TV ratings especially in Mexico or won't it matter as both guys have their own following?
It could make a fight between them much bigger and all the fans will come together to sell that fight. Win or lose for Chavez Jr that is a fight that should be made.