Zero tolerance
Wayne McCullough calls for life-long bans for drug cheats after several high profile cases.
Last Updated: 17/07/12 3:25pm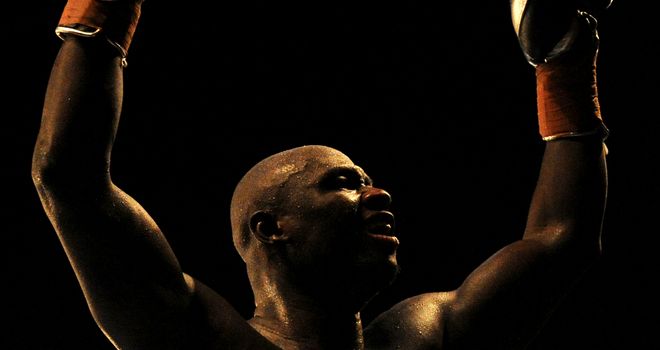 Lamont Peterson, Andre Berto and now Antonio Tarver. Three champions and three positive drug tests for a banned substance.
Tarver recently drew with Lateef Kayode on June 2 in California but his pre-fight urine tests revealed anabolic steroid drostanolone in his system. The California State Athletic Commission determined that he would be suspended for a year and fined $2,500 from his $1million payday that night.
He said he would appeal and submit everything that he had consumed prior to June 2 to the commission in the hopes of proving this was an honest mistake. The positive test came from his A sample and he retains the right to have his B sample tested.
It was a slap on the wrist for a fighter who failed a drug test and it leaves a question hanging over his previous fights. Did Tarver, or the other fighters mentioned, take something in the past and not get caught? We will never know the answer but let's hope Tarver's B sample is clean. Those fighters certainly got into a position to fight for a big payday.
The list of fighters testing positive for banned substances goes on. Britain's Tony Dodson failed a test for ingesting methylhexaneamine through an over the counter supplement called Hemo Rage. He got a five-month suspension. Larry Olubamiwo was suspended this year for taking a banned substance, after failing a test following his bout with Sam Skelton in January. He admitted taking 13 banned substances and got a four-year ban.
Failures
It was recently reported that Enzo Maccarinelli had allegedly failed a doping test after vacating his British cruiserweight title. Fernando Vargas was suspended and fined for testing positive for a banned substance. Shane Mosley admitted to taking a banned substance years later but nothing happened to him and James Toney was suspended and fined after failing his drug tests.
Why are there different penalties for every fighter? Should it not be the same for everyone who is found to have cheated?
So what is the solution? Should steroids be made legal so that every fighter is on a level playing field or just randomly test everyone? I don't think making steroids legal is the answer and I would not participate if that was an option.
I'm sure it's not just world-class fighters who are cheating. A fighter could be juicing as he makes his way to the top because on the way up you don't get tested.
How many world champions or fighters could put their hand on their heart and honestly say they were successful because they put in the hard work at the gym and not just by taking an illegal substance to give them conditioning, strength and the chance to be financially secure?
Cheats
A cheat is a cheat and they don't deserve a second chance.
If I was in control I would ban each fighter for life and give them a much bigger fine. No-one who cheats deserves a big fight, a big payday or to be inducted into the Hall of Fame. If they are willing to cheat, and possibly seriously hurt their opponents with drugs in their system, then they should be willing to accept the consequences of being banned with their only option to be sitting outside the ring watching other clean fighters become successful.
That would give them time to wonder why they cheated in the first place.