The age old question
Wayne McCullough wonders if Antonio Tarver should carry on boxing at the tender age of 43.
Last Updated: 05/06/12 11:10am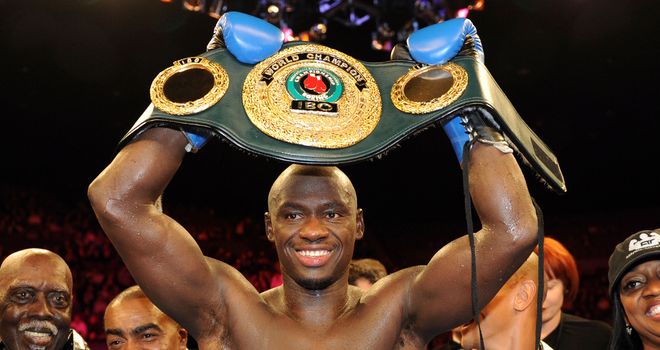 Antonio Tarver may be 43 years old but he was still competing at the top level in boxing. With six losses on his record, all but one were to world champions. He was a 1996 Olympic bronze medallist for the USA, a light heavyweight champion and currently has a successful career as a broadcaster for Showtime.
He avenged three of his losses to Eric Harding, Roy Jones Jr and Glen Johnson so what more is there for him to prove in the ring? He loves to fight and hasn't shown any signs of his skill slipping, nor has he taken unnecessary punishment, so if his choice is to fight on, then so be it.
Age is just a number. Some fighters burn out in their twenties or thirties but this generation of boxers has been going on much longer. Bernard Hopkins is 47 and even though he may now be at the end of his career, he had amazing success in his 40's. On the other end of the spectrum fighters like Jones and Evander Holyfield, however, have both shown their age the longer they fought on.
This past weekend, Tarver's opponent was unbeaten Nigerian Lateef Kayode. He was only 29-years-old and is known to have good punch power with his record standing at 18-0 with 14 KO's. This was a big opportunity for him and a win over Tarver on national TV could have propelled him to a major world title shot at cruiserweight.
The fight was for a minor IBO belt and would prove if Tarver was still able to compete against the younger guys.
Kayode had very little world level experience. He hadn't knocked anyone out in his last three fights when he had stepped up in class. Maybe he wasn't ready for the big league or maybe he showed maturity being able to outbox his opponent when he couldn't get the stoppage win. But this big step up for Kayode didn't end the way he expected as Tarver took him the whole 12 rounds.
I thought Kayode might have taken four of the first six rounds but he lost five of the last six. Tarver had some good technical rounds, landing his southpaw right jab and short shots in close. Kayode looked like he was trying to load up on a little too much instead of picking his punches. He did score well with body shots in the first half of the fight but, as usual, he faded down the stretch.
The fight wasn't exciting nor were there any knockdowns and no-one got hurt. It was quite non eventful and ended in a draw with each guy receiving one score of 115-113 and the other being 114-114 a draw. In my opinion the draw couldn't have been argued.
Lessons for Kayode
Kayode has a lot to learn as he moves up. Instead of depending on his punch power he should use his jab and combinations more. Most importantly he needs to work on his conditioning as he tires late, even though the pace of this fight wasn't even that fast.
Tarver, who was soft around the midsection, looked like he still had something left in the tank and he can compete with the youngsters but will he be able to compete at world level? He said he wanted to fight one of the champions next. Big words from a fighter who looked less than world class in this fight at 43.