Ray gunned down
Wayne McCullough says confusion in the corner contributed to Raymond Serrano's first pro defeat.
Last Updated: 20/05/12 4:53pm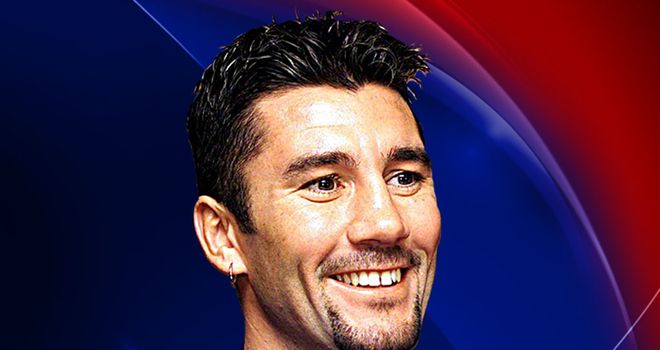 Light-welterweight Karim Mayfield had picked up the WBO and NABO belts in October and was hoping that a win in his first defence against Raymond Serrano would put him a step closer to a world belt.
Both Serrano and Mayfield were undefeated at 18-0 and 15-0-1 respectively. Neither are thought of as big punchers but can hit hard enough to get your attention.
Mayfield, 31, was the veteran, compared to 22-year-old Serrano, but he would have to get a move on in his career and a slip-up at this point would have set him back.
Mayfield had fought better competition but it didn't look that way in the first round, as Serrano was able to land straight rights to his chin. However, Mayfield started scoring in the second, countering Serrano's long jabs with his own straight rights.
Serrano stood up tall in the third but Mayfield caught him with a hard right. He wobbled and a few shots later he was on his knees, but he got up with over two minutes to go.
His opponent went a bit wild and tried for the knockout, but missed a lot of shots and Serrano was able to make it through the round.
Pressure
Serrano was badly cut over his left eye but came out in the fourth composed, despite being under a lot of pressure in the previous two rounds.
Right on the bell, Mayfield caught Serrano with a thunderous right to the chin, dropping him. He got up at the count of nine and was sent to his corner. However, his team didn't have his stool ready and left him standing.
They finally sorted themselves out but it was a very confused corner. They lost crucial seconds and Serrano wasn't able to fully recover. Instead of taking care of their fighter, the team argued with each other. It was extremely unprofessional.
In the fifth, Serrano was still wobbly. Mayfield jumped on him but took his time. A few shots landed on Serrano's chin and his legs wobbled again so referee, Eddie Claudio, stepped in and ended the fight.
Serrano's dad was also in the corner and apparently tried to stop the fight after the fourth, which in hindsight would have been the right decision. Obviously his dad knew his son's capabilities but the corner needs to be sorted before he goes back into the ring.
Mayfield moved on to 16-0 and hopes to get a world title shot in the near future.