The full Nelson
Wayne McCullough was impressed with Willie Nelson's gameplan as he took on Yudel Johnson.
Last Updated: 15/05/12 8:54am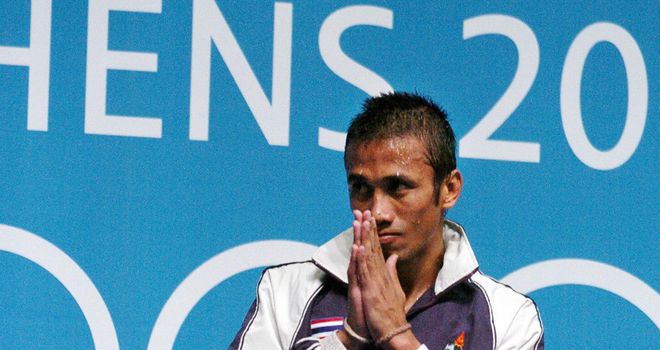 Yudel Johnson, a silver medalist at the 2004 Olympic Games in Athens took on Willie Nelson in the main event last Friday night at the Texas Station Hotel and Casino in Las Vegas. It was televised by Showtime in the US giving both guys great exposure.
The 30 year old Cuban, Johnson, was undefeated at 13-0 and had picked up some minor belts so far in his career but he had to get things going as he had turned pro late. However with his amateur experience he would be able to move up the rankings quickly.
Nelson, from Cleveland, Ohio had only one defeat on his 17-1-1 record which was by majority decision in April 2011 and he had 11 ko's compared to Johnson's eight. He was only 25 years old and had to look at this fight as an opportunity of a lifetime even though he also had a lot of amateur experience with over 200 fights.
Both guys weighed under the middleweight limit at 151.5 lbs. Nelson, a southpaw, stood 6' 3" tall, 5 inches taller than Johnson who was also a southpaw. It was also clear that they were fighting the best competition to date.
Orthodox battle
Nelson started the fight as an orthodox and stayed in that position, landing straight lefts and rights, as the aggressor. Johnson was on the backfoot finding it hard to land anything in the opener. In the second, Nelson threw a right. Johnson hit him with an overhand left sending him back a little. He looked stunned. Nelson weathered the storm.
Just after a break from referee Robert Byrd, Johnson threw a right hook leaving his chin exposed. Nelson countered him quickly with a right to the chin, baldy hurting him and dropping him to the canvas. He got up, wobbling around, taking the eight count to clear his head. This was Johnson's first time on the canvas as a pro. Nelson had about one minute left in the round but he took his time and they both finished the round.
Nelson was smart. He used his height to his advantage throwing punches long and keeping himself far enough away to avoid Johnson's shots. He was winning up to about the last minute of the fourth round when he threw a lazy right and kept his chin up high. He quickly got countered by a left from Johnson, dropping him hard. Only about 40 seconds remained in the round. As Nelson got to his feet, a flurry of shots and a shove had him knocked back down but it was ruled a push. The bell sounded to end the round and the Cuban got a much needed comeback.
The excitement was mounting as they traded shots in the fifth. Nelson rocked Johnson with a punch to the chin. The middle rounds were shared but Nelson may have been outworking Johnson, taking the close rounds. In round eight, Nelson put his punches together well and scored enough to take the round on my card.
Going into the final two, I thought Johnson needed to get a couple of knockdowns or score a knockout to win.
Nelson was boxing beautifully each round, scoring with long lefts and rights and, if you take away his one slip up when he got knocked down in the fourth round, he fought an almost perfect technical fight. He was rewarded with the win on scores of 95-94 and 97-92 twice in a big upset. I scored it 96-92 for Nelson.
This was only Nelson's second fight with his new trainer Jack Loew who was Kelly Pavlik's old coach. He did a good job. This was a great fight with both guys getting up off the canvas. Nelson had the better gameplan and was able to pull off the upset.