Taylor not cutting it
Jermain Taylor must take a look at himself after finding Caleb Truax hard to beat, says Wayne McCullough.
Last Updated: 23/04/12 10:47am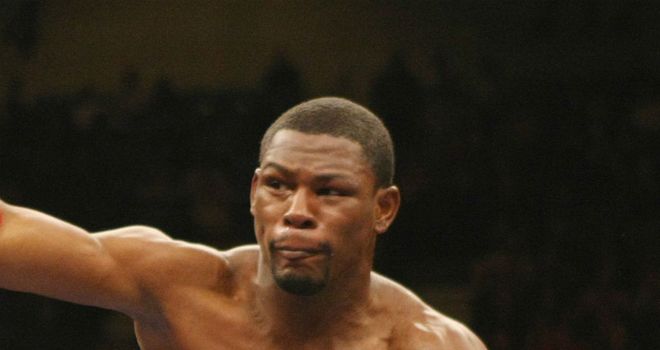 It seems like a long time since Jermain Taylor dethroned record-breaking middleweight champion Bernard Hopkins in July 2005.
Taylor defeated him again in December of the same year. He was undefeated at the time but since then he has had nine fights, of which he lost four, drew one and lost three by knock out - once to Kelly Pavlik - whom he beat in their rematch - and also to Carl Froch and Arthur Abraham, both times in the final seconds of the fight.
Taylor was fighting at super-middleweight for those fights to take part in the 'Super Six Tournament'. He was hospitalized after the Abraham bout when he suffered a concussion and short-term memory loss. Following this fight his promoter, Lou DiBella, walked away from him because of concerns for his health.
Taylor took 26 months away from the ring. He returned with proof from doctors who said he is at no higher risk than anyone else who steps into the ring and he came back with a knockout win in December 11 against Jesse Nicklow.
He was back, fighting again at his most successful weight of middleweight with Lou DiBella by his side. When I had my brain scan issue in 2000 some people had concerns about me fighting again even though I had been cleared by every doctor I'd seen and my promoter was right by my side too. But, like me, if Taylor was cleared then why not continue to fight?
Different
This weekend in Biloxi, Mississippi, he fought undefeated and unheralded Caleb Truax who had an 18-0-1 record with 10 ko's although it was against minor competition. This was a fight that looked good on paper but it was probably between two different levels of fighters.
Truax is 28, while Taylor, 33, is one inch shorter at six foot tall. All of Truax's fights had taken place in the Mid-west, mostly in his home state of Minnesota, where he built up his record. The only good thing Truax had in his favour was that he was expected to lose so he had nothing to worry about; he just had to fight the fight of his life and anything could happen.
In the first round they were both looking for an opening and there was little action. Taylor was trying to land his left jabs but seemed like he was about half an inch off.
In the third, Truax started landing his left jabs to Taylor's head. The former world champion was not looking like himself at all. He was trying to get things going but couldn't, although he was probably doing enough to win close rounds.
Taylor was winning after five rounds but wasn't exactly making anyone too excited as the action was pretty much non-existent. In this round Taylor might have thrown the first three punch combo of the fight. He had mostly thrown jabs up to this point.
Close
Going into the second half of the 10-round fight I thought Taylor needed to show something and go for the stoppage.
Truax wasn't a danger to Taylor but was still trying to win, however it was clear he was not world level. However, Taylor didn't look like a world class fighter either to be honest.
Truax had never touched the canvas as an amateur or pro fighter and it was looking like, after seven rounds, that it would stay that way. Rounds were close and Taylor was ahead by a few points going into the final two. The Showtime commentators thought differently saying that Truax needed a knockout to win.
About 22 seconds into the ninth, Taylor threw a lazy jab and didn't bring it back up to protect himself. Seeing an opening Truax threw and landed a right hand on Taylor's chin that put him down hard. He got up albeit very wobbly and the referee allowed him to continue.
Truax looked surprised at what had just happened and didn't capitalize on the opportunity that was presented to him. He failed to land another clean shot in the minutes that followed. Truax didn't look like a fighter who was trying to win and he wasn't throwing anything of significance. Taylor got through the round.
Taylor probably took the final two rounds on the cards and went on to win on scores of 98-91, 97-92 and 97-94. I scored it 96-93 for Taylor.
I am a fan of Taylor's but he didn't look good and nowhere near world class. He plodded to a decision win getting dropped and badly hurt against a C-level fighter. He needs to take a long hard look at this fight before he moves on.