Kat eyes the end
Wayne McCullough looks at the latest defeat for Michael Katsidis, a fearless former lightweight champion.
Last Updated: 16/04/12 10:06am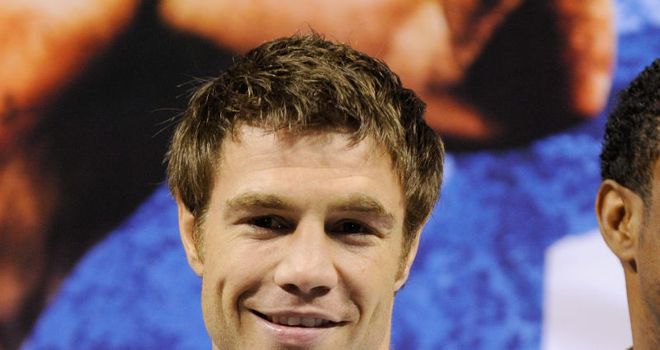 In his last four fights, Australian Michael Katsidis had won one and lost three fights.
He lost a wide points decision last November to Ricky Burns for the WBO lightweight belt, lost by TKO in the ninth to Juan Manuel Marquez for the same belt and lost another wide points decision to Robert Guerrero for the interim WBO lightweight belt.
He fought most of his career at lightweight having made his pro debut in December 2001. Still only 31 years old, he has taken a lot of punches to the head during his career but he is a crowd-pleasing come-forward non-stop style fighter. He is always in the fight even when he is losing - although he is looking like he has slipped from his past fights.
Katsidis was facing Albert Mensah of Ghana this past weekend for the IBF Inter-Continenal light welterweight title. The fight took place at the Hard Rock Hotel and Casino in Las Vegas and was part of the Friday Night Fights telecast on ESPN2.
Challenge
Mensah had 24 wins, three losses and one draw with only 10 knockouts on his record. He had won 15 in a row since his last loss back in June 2005, although his competition had been inferior to that of Katsidis. This could have been a great fight to get Katsidis back into winning ways with TV exposure against a light-hitting opponent.
In round one, Katsidis was his usual self, marching straight forward, pinning Mensah on the ropes and going to work. He banged the body and then switched to the head. Mensah, who is much taller, tried to get room to punch but instead he had to throw short uppercuts to his opponent's head.
Katsidis was busier but Mensah was landing the harder, cleaner punches. The first four rounds were close and each fighter had their share of success and even though Katsidis was throwing more shots, he lacked the zip on the end of them to do any real damage.
A left hook to the head of Katsidis seemed to stun him in the fourth round but he kept on coming. The peek-a-boo style of Mensah was making it hard for Katsidis to connect with anything of significance.
In the sixth, left hook after left hook was landing to the head of Katsidis and instead of trying to block it he came straight back with shots of his own, and was taking a lot.
In the next round, Mensah was swinging for the fences as if trying for a knockout but Katsidis showed amazing heart and backed Mensah up with a double left jab and then unloaded with combinations.
Going into the eighth, I thought Katsidis was up by a point but at that point Mensah took control and connected his long left jabs to his opponent's head and damaged the left side of his face. Mensah scored well with right and left hooks in the ninth which badly hurt Katsidis, although he took them all.
Margins
Mensah was the aggressor in the final round and went to work on Katsidis looking for the KO. Katsidis had been the favorite going into the fight but it was clear in this round that the underdog had upset the oddsmakers.
The judges scored it 95-95, 96-94 and 98-92 in favour of Mensah.
I scored it 96-94 for Mensah in a close fight that could have arguably been scored a draw. The judge who scored the fight 98-92 for Mensah needs to go back to judging school because they were watching a different fight to the other two judges.
Katsidis will have to consider what is next. He is an all-action fighter who gives his all and if he retires he will be missed.
Mensah beat a fading champion but it will be interesting to see how far he can go at world level.