Orlando magic
Orlando Salido edged Juan Manuel Lopez in a cracking featherweight contest, says Wayne McCullough.
Last Updated: 12/03/12 10:57am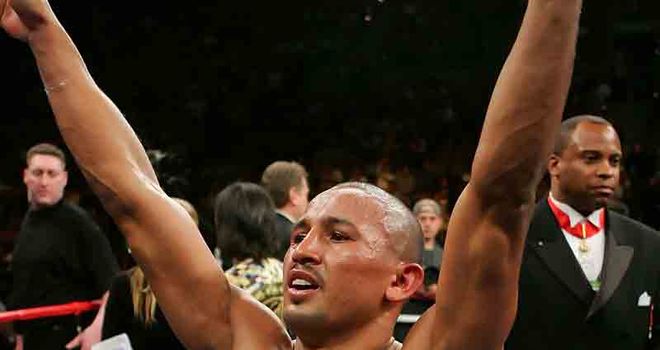 Orlando Salido and Juan Manuel Lopez fought a rematch this past weekend.
They first fought in April 2011 with Salido pulling off an upset win by stoppage in the eighth round. He had travelled to Puerto Rico, the home country of Lopez, and took home the WBO featherweight belt.
The fight was one of the best of 2011 but it was stopped prematurely. Lopez had been knocked down in the fifth and when Salido launched an attack later in the fight, the referee stepped in and stopped it handing Lopez his first loss - even though he was fighting back and ahead on two scorecards.
Salido, once again, visited Puerto Rico to defend the title he had taken from Lopez in their 2011 fight. He had won two bouts since their first meeting and Lopez had won one, a quick second-round stoppage against American Mike Oliver.
Salido had 25 KOs in his 37 wins, with 11 defeats and two draws, while Lopez had 28 KOs, 31 wins and only one loss. Lopez also had a two-inch reach advantage over Salido.
Lopez had five fights at featherweight since moving up from super bantam where he held the WBO belt for five defences, stopping all but one of his opponents.
His power may not be the same at the higher weight class, but he did stop his opponents in both defences prior to his defeat to Salido.
Stunning
In the first round they felt each other out. Salido was the aggressor and Lopez was the mover. In the second and third rounds, Salido got a little closer to the counterpunching southpaw and did some damage. Salido connected to his opponent's head with a hard right, momentarily stunning Lopez. He also landed a hard clean left uppercut on his chin.
Salido was controlling the fight and using his left hand a lot more. He was dictating the pace, landing hard hooks and uppercuts to his opponent's body.
In the fifth, as Lopez was on the ropes, Salido moved in for the finish but left himself open to a right hook that landed on his chin putting him down. He got up with only a few seconds left and finished the round but seemed badly hurt. Salido had been winning the round but got dropped with a short six-inch punch.
In the next, Salido was landing hard straight rights to his opponent's head but Lopez had a bad habit of standing up straight when they got close leaving himself open to overhand rights. Lopez pushed Salido back in the eighth for the first time in the fight and had some success but did get hit with Salido's hard hooks.
Staggering
Both of Salido's eyes were badly swollen going into the 10th round, but that didn't slow him down as he landed a hard right hand then a left-right-left to Lopez's chin to put him down.
He got up but he was unsteady and staggering around. The referee was counting but decided to stop the fight, which was the right thing to do.
Salido did it again in Lopez's backyard. He got the stoppage win and held onto his belt in one of the best fights of the year so far. Amazingly Lopez was ahead on two scorecards and the fight was a draw on the other, even though Salido controlled most of the fight.
Lopez cried foul play to the referee's stoppage and talked about a possible third fight which would make sense if they had each won a fight, but Salido has won both.
Maybe the argument for a third fight would be that they were great battles but, otherwise, I don't see a reason to do it again.