Winning ways
Wayne McCullough saw Paul Williams take on Nobuhiro Ishida and gives his view on Haye-Chisora.
Last Updated: 20/02/12 2:06pm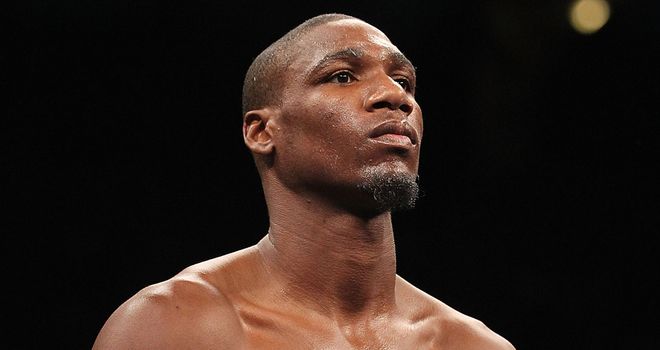 Paul Williams was once one of the most avoided fighters in boxing when he was a welterweight champion.
At 6' 1", with an 82" reach and weighing only 147 lbs he was awkward, hit hard and threw a lot of punches. Add to that the fact he was a southpaw and you can understand why people stayed away from him. His first defeat was to Carlos Quintana in February 2008. Four months later he avenged that loss knocking Quintana out in the first round.
After beating Sergio Martinez in December 2009 by controversial majority decision, he faced him again in their rematch in November 2010. That fight lasted less than two rounds with Martinez knocking Williams out cold with a left hand to the chin. Having moved around in several weight classes, last July Williams came back from his knockout defeat and fought Cuban Erislandy Lara at junior middle. He got the win by majority decision but it was highly controversial. He didn't look good, got hit a lot and most thought he lost the fight.
This weekend, Williams faced Nobuhiro Ishida from Japan. This fight was originally scheduled to take place in July 2011 but HBO withdrew their approval and the fight was postponed.
Ishida, 36 years old, also stood 6' 1" but his reach was much shorter at just a little over 71 inches. He had a record of 24-6-2 (9 ko's). On paper he wasn't a big puncher but his last two fights were stoppage wins in the first round. All but his last three fights took place in Japan. He held the interim WBA light middleweight title and had more or less stayed around that weight class throughout his career.
This fight, which took place in Corpus Christi and was televised by Showtime, could have shown what Williams had left as it looked as though the KO loss had affected him.
Williams got his usual punch rate going right away throwing lot of shots. He landed straight lefts and used his long right jabs in the first few rounds as Ishida tried to get into the fight.
Ishida was trying to fight in close which was the wrong thing to do against a fighter like Williams. He landed a good right, left to his opponent's head near the end of the third that momentarily hurt Williams. Referee, Jon Shorle, kept the fight in order as, at times, in close there was a lot of holding and hitting.
Trading punches
In the middle rounds both fighters stood and traded, with Williams getting the better of the exchanges each time, mostly with ripping uppercuts to the body and head of Ishida. After the 6th, Ishida needed to win all the remaining rounds to get the win. In the 8th, Ishida landed hard rights to Williams' head but maybe not enough to take the round on the cards. He continued to push Williams and was determined to be in close and Williams was happy to let him do that as he was able to hit him at will.
Neither fighter's conditioning was in question as they were still going at a fast pace heading into the final two rounds. The pattern hadn't changed throughout the fight and neither was badly hurt. It was a fast paced, high volume of punches type of fight with Williams seemingly in control.
They finished the fight with fast combinations and Williams looked like he had won the fight, possibly sweeping all 12 rounds. He was awarded the victory on scores of 120-108 on all three judges cards.
Williams didn't possess the punch power in the light middleweight division like he had at welterweight but he had the right guy in front of him to make him look good and get back to his winning ways.
After the fight he talked about fighting Martinez again and maybe even Julio Cesar Chavez Jr.
Campillo robbed!
Also this weekend Tavoris Cloud was making the fourth defense of his IBF light heavyweight belt against southpaw Gabriel Campillo, from Spain.
The fight looked like it was going to be a short night for Cloud as he put Campillo down twice in the first round from a right to the head and then a left hook to the head but he got back up and finished the tough round.
The pattern of the fight then changed as Cloud came out in the second and let the Spaniard take total control. Campillo moved around while throwing quick five and six punch combinations. Cloud was getting hit regularly and wasn't really getting anything off. His left eye was cut early and by the 6th round his right eye was also swelling.
Cloud may have taken the 6th and the final two rounds on the cards as he got closer and landed some left hooks to Campillo's head and body but Campillo was still the one throwing and landing the more effective shots. Cloud just couldn't counter his busier opponent's punches even though he tried until the final bell.
Campillo looked like the winner and it seemed as though he did the job, especially with his uppercuts and body shots. However, he lost a split decision on scores of 115-111 to Campillo and 114-112, 116-112 to Cloud. I scored the fight 114-112 for Campillo.
In my opinion it was a total robbery and the judges should be examined by the commission and an immediate rematch ordered.
Lack of respect
Vitali Klitschko had just defended his WBC heavyweight championship belt against Dereck Chisora and it should have been his moment.
The way David Haye fought his younger brother, Wladimir in July 2011, shows that he doesn't deserve a crack at Vitali.
Chisora and Haye were trying to hype up their own fight but it wasn't the time or the place for this. There were real punches being thrown. Confronting someone face-to-face is one thing but throwing punches is a joke.
They know better than to do that outside a boxing ring. They should definitely be suspended for their actions. Haye should have thrown punches like this when he was in the ring with Klitschko!