Class act
Ruslan Provodnikov has much to learn, says Wayne McCullough, despite his win over David Torres.
Last Updated: 09/02/12 6:18pm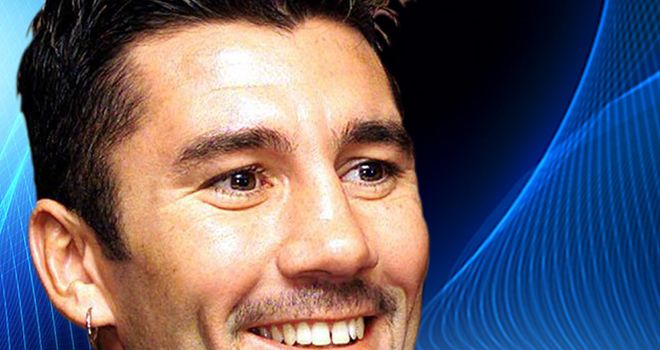 The Northern Quest Casino in Washington, USA, hosted this weekend's fight between Ruslan Provodnikov and David Torres with the winner having a chance to crack into the top 20 junior welterweight rankings.
Russian Provodnikov, 28 years old, had only one blemish out of 21 fights. That loss was to top 20 fighter Mauricio Herrera in January 2011 but he came back that year with three good wins.
Torres had 25 fights and had gone 20-0 before his first loss to former champ Julio Diaz from swelling around his left eye and his other loss was by KO to Raymundo Beltran when he was out on his feet at the time of the stoppage.
In his last five fights he had won one, drew two and lost two. His last win was in October 2008. At 33 years old, this fight was most likely his last chance to try and get a run at any kind of world belt.
With 13 KO's on each of their records they both seem to have decent punch power. Provodnikov was hoping to prove he belongs at world level whereas a loss to Torres would be a major setback.
Successful
Right away you could see that Provodnikov was a level above Torres.
Straight away he went to work pushing forward as Torres moved around trying to be the counter puncher. A right hand and left hook dropped Torres about 90 seconds into the opener.
He got up but combination after combination landed on the chin of Torres and he looked like he was ready to go but finished a hard opening round.
Provodnikov came in with his hands low looking to walk through Torres. He was successful as nothing was coming back at him. Torres didn't look comfortable in there and was trying to time a quick right over Provodnikov's low left but it wasn't working.
By the third round Provodnikov looked as if he was just getting rounds in as he let Torres try to come forward but as soon as he did he got hit with rights to the head and body.
Over the next few rounds Provodnikov was winning but he was getting hit. In the sixth round Torres started landing rights and left hooks off a tired looking Provodnikov.
Then as Torres threw a left jab Provodnikov landed his own left hand followed by a right to his opponent's head putting Torres down hard.
Torres got up at nine and tried to fight back but with about 15 seconds left in round six a combination of rights and lefts put him down and out. He was kept on the canvas by medical staff for precautions.
Provodnikov got the win but has a lot to learn as he moves up the rankings in his quest to get a world title shot.