Majority draw
Wayne McCullough watched Teon Kennedy and Christopher Martin battle for honours on Friday night.
Last Updated: 16/01/12 11:25am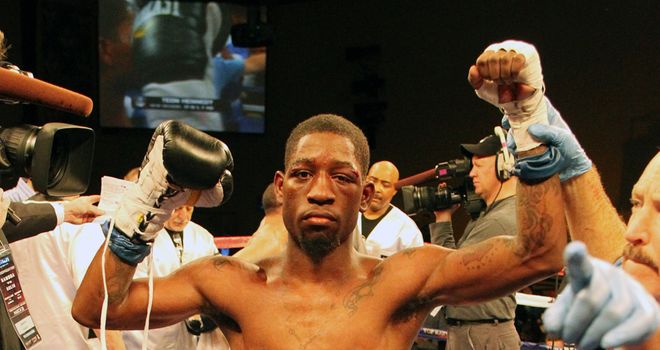 Super bantamweights Teon Kennedy and Christopher Martin were evenly matched going into their fight this weekend.
Kennedy, 25, from Philadelphia, suffered his only loss in his most recent bout in August 2011 when he lost on points to Alejandro Lopez. Martin, also 25, from California, lost his only fight in October 2011 by split decision to Jose Angel Beranza, who was their common opponent. While he defeated Martin, Kennedy had actually beaten him on points him back in May 2010.
Kennedy had a good amateur background and had also won some minor belts in his short career which started in 2006 so he was looking to catapult himself into a title shot. Martin had also won some minor belts and he, too, was looking for his big shot. After the setback in their last fights both guys were looking to move back up. Amazingly after losing in their last fights, they were still in the top 10 of the IBF rankings. This fight was a crossroads match with the winner getting closer to a world title shot and the loser dropping a few notches.
Both fighters were really non punchers with Kennedy having only seven KO's and Martin six. Kennedy was the aggressor from the opening bell as Martin moved around wildly swinging and missing with hooks. Kennedy tried to get his left jabs going while Martin landed some left hooks to his opponent's body that may have gotten him the first round on the cards.
In the second, Kennedy started going to Martin's body landing left hooks as he got closer. Martin carried his left hand low and Kennedy was able to land straight rights to his chin.
The first four rounds were close with both having some success especially Martin's right uppercut to Kennedy's chin. After the fourth, Martin was still moving but he stood his ground a little more and traded shots. Going into the second half of the fight, Kennedy was trying to make Martin stand and make a fight of it but Martin wasn't willing to do that much.
Kennedy plugged along at the same pace he started the fight, working Martin's body with short hooks. His opponent was trying to steal rounds on the back foot landing one or two shots at a time. Neither guy had the power to hurt the other so by the 7th round it was pretty clear this fight was going the full 10. Kennedy was throwing the better combinations but was the single punching Martin catching the judge's eyes?
Going into the last two rounds this fight looked close as Kennedy pushed Martin even more landing shots to the body but Martin replied back with short accurate right uppercuts to Kennedy's chin.
Kennedy's right eye was swollen going into the 10th and the fight could have depended on this one. He stayed on top of his opponent throughout the round working his body and head as Martin was looking for room to punch. Kennedy caught Martin with a left hook to the head in the final minute of the last round that probably gave Kennedy the win. However when the ring announcer read out the cards, one judge gave Kennedy the fight 97-94 but the other two scored it even at 95-95. The fight was declared a majority draw. I had it 96-94 for Kennedy.
They will probably do it again. Neither fighter looked like they were world title material even though they are still in the top 10 rankings. This division may have the weakest of the four champions in Takalani Ndlovu so maybe these guys will have a chance to win a belt.