Dyah consequences
Wayne McCullough says Dyah Davis is far from world title level, despite his win over Alfonso Lopez.
Last Updated: 10/01/12 8:58am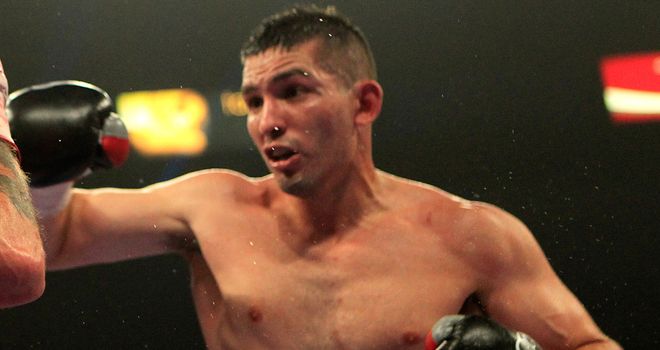 ESPN America kicked off their season of Friday Night Fights tonight from Key West, Florida with a main event between Dyah Davis, 20-2-1 (9 KO), and Alfonso Lopez, 22-1 (17 KO).
Davis, from Florida, had won two and drawn one since his last points loss to Aaron Pryor Jr in May 2010. Lopez, from Texas, suffered his only loss by majority decision last May 2011 to returning former champion Kelly Pavlik, so there was no shame in that loss.
This fight was an even match up for these two super middleweight fighters.
Davis, the son of 1976 Olympic gold medalist Howard Davis Jr, has big shoes to fill. He only took up boxing eight years ago but he could go on to win a world championship, something his dad was unable to do.
Lopez moved around the ring as Davis came out in the first round as the aggressor. Lopez was awkward, tall with hands high but open to right hands. It was hard for Davis to keep him from moving.
Over the next few rounds Davis landed some left hooks to his opponent's body and head but he was finding it hard to look good. Lopez was punching, then holding and the referee did nothing about it.
It was clear from early on that the fight was dull and the action was non-existent mostly because of Lopez. In the seventh, a right uppercut by Davis landed to the chin of Lopez rocking his head back. This may have been the best shot of the lacklustre bout.
In the final two rounds of this 10-round bout, the fighters stepped the pace up just a fraction but there was still little action. Lopez got some punches going with his straight rights to his opponent's head but couldn't follow up so he held instead. Davis could not figure out his opponent's style which he should have been able to do by about the halfway point.
Davis was awarded the win on scores of 100-90 twice and 99-91 but he is a long, long way from being a world champion and has much still to learn.
Not a great start to the boxing season for ESPN but hopefully it will only get better from here.