Win was Taylor made
Wayne McCullough looks at the return of former undisputed middleweight champion Jermain Taylor.
Last Updated: 04/01/12 8:04am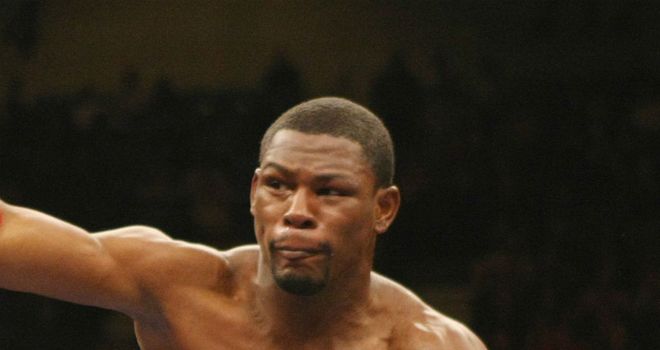 When Jermain Taylor defeated Bernard Hopkins twice in 2005, many people thought that it may have been the end of the line for Hopkins. He was
40 years old and Taylor was still only 27.
But Hopkins went on to bigger fights and is still, at 46 years old, the light heavyweight champion of the world. Taylor, on the other hand, went on to defend two of the belts he took from Hopkins three times, had one draw with Ronald Winky Wright and then lost his belts to Kelly Pavlik in 2007 via stoppage.
Taylor had Pavlik down in the second round but was knocked out in the seventh. That was his first loss. He then lost the rematch five months later on points. Nine months after that, he defeated Jeff Lacy. In April 2009, he fought Carl Froch having moved up to super middleweight. He was well ahead on two of the three cards and had put Froch down for the first time in his career - but was knocked out with just 14 seconds to go in the fight.
Six months later, Taylor took part in the Super Six Classic and faced Arthur Abraham. This time Taylor was well behind on the cards and was again knocked out - this time with just 6 seconds left in the fight. He was out cold and had to be hospitalized with severe concussion, suffering from short term memory loss and unable to remember details of the bout. He was replaced in the tournament by Allan Green and Taylor's career looked like it was over. Of Taylor's four losses, three were by hard knockouts at the hands of former world champions.
Test
Last week, Taylor was back in the ring after two years and two months off - fighting at the Morongo Hotel and Casino in California against unheralded Jessie Nicklow. Nicklow was 22-2-3 (8 kos) and probably a safe opponent for Taylor to return with and get back to winning ways without getting hurt, unless his punch resistance wasn't there anymore.
Nicklow had four fights since Taylor fought last, three wins and one draw all against weak opposition, but at 24 years old he had youth on his side and was in a no-lose situation.
Back at middleweight for this fight - where he had fought Hopkins - Taylor looked pretty sharp, starting the fight off determined to prove he had something left. He got his left hooks going well, landing them on his opponent's head - but Nicklow hadn't come to make up the numbers and connected with some left hooks of his own.
Solid
Taylor was deducted a point in the sixth for hitting after the bell but apart from that it was a clean fight. It was clear that Nicklow was shorter, at 5' 9", and the smaller built of the two, but this was a good comeback for Taylor to get his distance and timing right without taking any real hard shots from a lighter-punching opponent. Maybe it also showed that he should never have left this weight division.
After winning all of the seven completed rounds, it was clear Taylor's best weapon was the left jab that was constantly landing on Nicklow's head. Taylor was in complete control. He landed right hands to his opponent's head - rocking him - and the referee jumped in to stop it, maybe a little prematurely. Nicklow wasn't hurt but also wasn't winning any rounds.
Taylor was awarded the TKO victory, putting him back in the winning column. He wants to be a champion again but his competition will need to be stepped up a level in his next fight if he wants to get his belt back.