Beaten for speed
Wayne McCullough gives his views on the Super Six Boxing final between Carl Froch and Andre Ward.
Last Updated: 19/12/11 12:40pm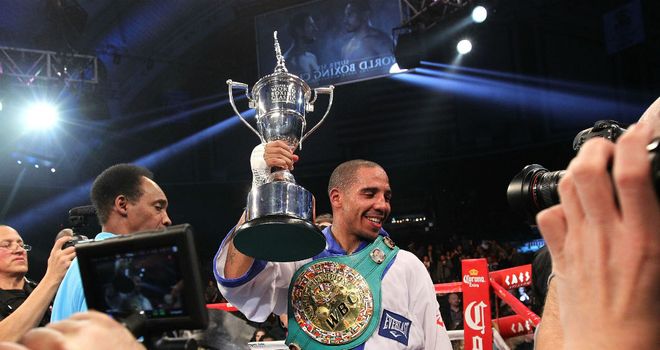 The final fight in Showtime's Super Six Boxing Classic took place this past weekend between American Andre Ward and Britain's Carl Froch in Atlantic City, NJ. Originally the fight was to take place in October but had to be rescheduled when Ward got injured.
Ward had defeated Arthur Abraham in May and Froch had beaten Glen Johnson to secure their places in the final. Both fighters had to fight through the group stages and the top four with the highest points would make it into the knockout stage.
Ward finished at the top of the scoreboard undefeated with six points and Froch came second with four points after suffering one loss to Mikkel Kessler. Ward entered the competition with no titles and could now leave with two because Froch was a belt holder.
On paper, this fight was a 50-50 match up but it ended up anything but with Ward practically controlling the entire fight. They both started cautiously in the first but Ward opened up in the second and started beating Froch to the punch with his superior hand speed. In close, Ward smothered Froch's punches and on the outside stayed far enough away to avoid any real danger shots.
Froch rocked
The crowd of 5,626 stood to their feet in the sixth when Ward seemed to rock Froch with a left hook to the head but he took it well and fought back. Ward was beating Froch up with his left jabs as his opponent's punches were mostly wild looping swings.
Ward, the 2004 Olympic champion, just looked more poised and complete as a fighter and I think he has improved throughout this tournament. Froch hadn't really changed his style of fighting at all but he did have a little success when he tried to push the fight, but I think he did that because he knew his opponent was just one step ahead.
In the ninth Froch tried really hard to get close to Ward but in doing so he got hit with hard body shots. He did land some head punches of his own and a couple of rounds were close but Ward was usually just in front with his lefts as well as body and head punches as he pushed Froch backwards.
The final two rounds may have been Froch's as he stalked Ward swinging with wild shots landing a few of them but taking a lot in exchange. Ward always came back with his own combinations. Froch didn't really have a plan and he badly needs to improve his defence if he plans to continue his career at world level.
Ward had the better game plan in this fight by staying close or far enough away to avoid any power shots and was given the win. Two judges actually scored the fight close at 115-113 for Ward - seven rounds to five - with the other scorecard reading 118-110 which was more realistic.
I scored it 116-112 for Ward who now should meet Lucian Bute in a unification bout for the WBC, WBA and IBF belts to prove who is number one in the super middleweight division.