Miffed for Marquez
Wayne McCullough feels Juan Manuel Marquez was the clear winner against Manny Pacquiao.
Last Updated: 14/11/11 9:44am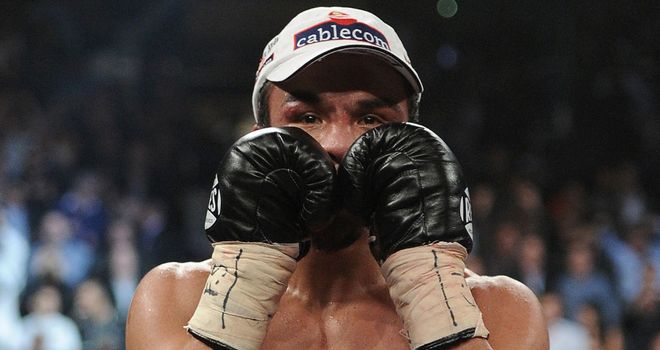 Manny Pacquiao and Juan Manuel Marquez met centre ring for the first time in May 2004.
Marquez of course made one of the greatest comebacks in boxing history after hitting the deck three times in the first round, walking away with a draw in a fight that some thought he should have won. Two judges scored the fight 115-110 for each fighter and the other 113-113.
Pacquiao won a close decision in March 2008 in their second fight, with many thinking Marquez should have won that fight as well. Both fights were fought at different weights, the first at featherweight and the second at super-feather.
This time around they fought at a catchweight of 144 lbs although it was for the WBO welterweight belt. Pacquiao calls the shots and this is the weight that was decided upon.
The highest weight Pacquiao has fought at to date is 145¾lbs when he defeated Joshua Clottey in March 2010, whereas Marquez has been 142lbs at his heaviest when he lost to Floyd Mayweather Jnr in September 2009.
Pacquiao has been fighting, defeating and knocking out bigger men out like Oscar de la Hoya, Miguel Cotto and Ricky Hatton. He also beat Antonio Margarito, Shane Mosley and Clottey over 12 rounds. But he began his career at 16 years old much lighter as a 106-pounder. Marquez started his career heavier than Pacquiao, as a 19-year-old super-bantamweight (122lbs).
Marquez, now 38, weighed in at 143lbs and Pacquiao, now 32, 143lbs both under the agreed weight for Saturday's MGM Grand showdown.
But this fight also ended shrouded in controversy.
It was another hard battle but Marquez was more patient countering the southpaw Pacquiao with hard rights. Pacquiao was throwing his left throughout the fight but Marquez was doing a good job avoiding it. Most of the rounds were close to score but Marquez looked as though he was controlling.
Marquez was scoring with his shots, some rights and left hooks, and he looked like he was doing very well in the fight, taking most of the rounds in the first half. In the second half I'd have given Marquez three out of six.
Countered
Referee Tony Weeks did a great job, keeping the action going. Pacquiao hadn't been in a tough fight like this since their last meeting in 2008 and while Marquez may have had his number but he can never seem to get the win.
In the seventh, Pacquiao landed a left to his opponent's chin but Marquez countered back with three or four shots.
By the eighth round, in my opinion, Pacquiao needed a KO to win. He picked up the pace landing some lefts but Marquez was still controlling even though he was facing more pressure from Pacquiao in the 9th and 10th.
He was forcing Marquez to stand toe to toe which left him get his punches off. Pacquiao may catch the judges' eye with his bunches of punches but many of his shots don't land.
Booed
Pacquiao, who at times in the fight shook his arms to try and get them going, looked flat-footed and sometimes didn't even look like he wanted to be in the ring.
I believe Marquez won the final two rounds because Pacquiao just couldn't seem to get close enough to land anything of significance. Marquez waited, picking his shots well and deserved to have his hand raised in victory.
The judges scored the fight 116-112, 115-113 and 114-114 giving Pacquiao the victory. The crowd, packed with Mexicans it must be said, did not like the decision and booed in disagreement.
I had it 115-113 for Marquez but maybe the judges are keeping the candle burning in hopes of a Mayweather v Pacquiao megafight...