Just Bute-iful!
Wayne McCullough watches a dominant Lucian Bute put the skids under Road Warrior, Glen Johnson.
Last Updated: 08/11/11 10:39am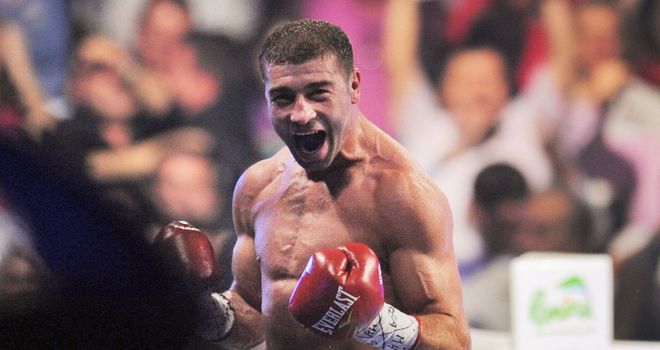 Lucian Bute won his IBF super-middleweight belt back in October 2007 and successfully defended it eight times, seven by stoppage. He boasted a record of 29 fights with 24 of those wins by knockout, before defending against former champion Glen Johnson in his adopted home town of Quebec., Canada.
The tough, durable Johnson, who fights out of Miami, was coming off a loss to Britain's Carl Froch in June.
He is a former light-heavyweight champion but in his last two fights he had moved down to super-middleweight to take part in the Super Six Tournament. His record was 51-15-2 (35) with Bernard Hopkins being the only man to stop him inside the distance of his 15 losses, which showed his durability. At 42, he is still an aggressive non-stop puncher.
He would have to be careful of Bute's counterpunching southpaw punches, whereas Bute would have to be ready for a fast-paced fight with a guy who keeps coming, a style that should've suited him.
In the first four rounds, Johnson tried to push forward but was unable to push Bute back as he was controlling the centreof the ring. Bute used good upper body movement keeping his right hand low, picking Johnson off with accurate right jabs and straight lefts.
Johnson made a mistake from the start as he let Bute get his right foot on the outside of his left which allows southpaws to control the ring and get you to walk into their power hand, which is usually the left.
In the fifth, Johnson landed some right to Bute's head but was still a step behind the Bute. Through to the eighth, Bute was winning every round. He was faster, picked his shots perfectly and, at 11 years Johnson's junior, made his opponent look his age.
Johnson never changed his style throughout even after the halfway point when he was well behind and needed to do something to stay in the fight. Bute was pushing the veteran onto his back foot and was moving well, landing short hooks and crisp uppercuts to the head.
Superior
It was all new to Johnson for someone else to be the aggressor and it showed in the last four rounds of this fight. Bute would stand and trade and get the better of Johnson. He was trying for the KO in the final stages as he worked punches hard to Johnson's body and then switched to the head.
To Johnson's credit he was never badly hurt but took a lot of shots and stayed in the fight. Bute showed good he really is, winning practically every round with his superior boxing skills.
The judges scores were 119-109 and 120-108 twice for Bute. Johnson hadn't been beaten on scores this wide since he lost to Hopkins in July 1997. Even though he was stopped in that fight, he was well behind on the cards.
Johnson said he thought he won the fight which was surprising to me as I think this was an easy fight for Bute - and one of his finest performances. Bute is now 10-0 in world title fights.
He said he would have loved a knockout but he got experience in going the distance and said he would like to fight the winner of the upcoming fight between Carl Froch and Andre Ward.