Here's Donnie!
Little Donnie Nietes is emerging as another Filipino phenomenon, says Wayne McCullough.
Last Updated: 11/10/11 1:43pm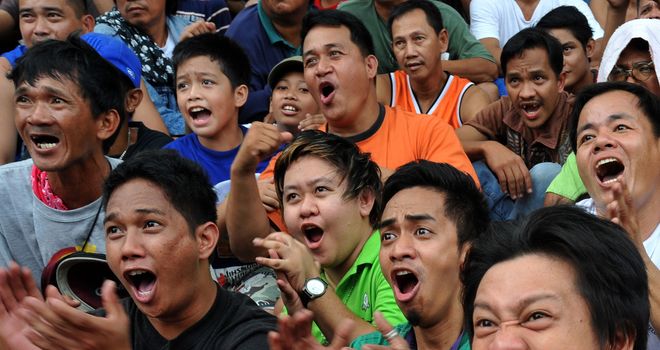 Ramon Garcia Hirales was the WBO light-flyweight champion going into last weekend's fight against Donnie Nietes.
Hirales, from Mexico, had to travel to his opponent's home country of the Philippines for the first defense of his second reign as a world champion.
He won the belt in his most recent fight in April when he defeated Jesus Geles by fourth-round KO. Geles had beaten him by split decision two months earlier in his home country of Colombia.
Southpaw Hirales, who had a record of 16-2-1 (9), and his twin brother made history that night as the first set of twins to win world titles on the same night on the same card.
Nietes had also been a world champion but in the lighter division of minimumweight. He won his belt in September 2007 and defended it four times before moving up. Ironically Hirales' twin, Raul, went on to win the belt Nietes vacated. This time around, and with a record of a record of 28-1-3 (16), he had the home advantage for his second crack at a belt.
Exposure
These two little men were relatively unknown in the boxing world mainly because of their weight class which gets little attention but there are so many good fighters in Mexico and in the Philippines, that all the attention is taken away from Nietes. A second world title victory could bring him the exposure he needs.
From the start of the fight Nietes was the aggressor. He was trying to get close so he could get his combinations going. The 5ft 8in champion was mostly on the back foot, choosing not to use his five-inch height advantage in the early rounds and missed a lot with his punches. Nietes caught Hirales a few times with short uppercuts and body shots in the middle rounds.
The champion was well behind going into the final rounds and he knew it. He pushed Nietes hard, determined to hold onto his belt. He attacked Nietes with left hands and short hooks to the body that were landing and he was now in command.
But a clash of heads caused a cut on Nietes left eye in the 10th and another clash on the same cut forced the ringside doctor to take look at it in the 11th. However, Nietes surprised everyone when the fight resumed as he stood toe to toe with the champion and was the one landing the cleaner blows.
The judges scored the fight 118-110, 117-111 and 115,113 all for Nietes. I scored it 115-113 also for Nietes who scraped a close decision to win his second world title.
I'd rank Nietes as the top three fighter in the Philippines with Manny Pacquaio taking the top spot and Nonito Donaire in second place. Nietes definitely deserves to get more recognition now.