Super-heavyweight Frazer Clarke hopes to take inspiration from the exploits of close friend Anthony Joshua as he prepares for a potentially make-or-break period in his own amateur career.
The 22-year-old Clarke is top seed for the English ABA Championships which conclude in Liverpool at the end of this month - and could determine the qualification slots for the Commonwealth Games in Glasgow in July.
Clarke made a major breakthrough earlier this year when he claimed his first major international gold medal at the Strandja Cup in Bulgaria and is hoping to draw parallels with the sudden surge to prominence of London 2012 gold medallist Joshua.
Clarke said: "I first boxed Anthony before anyone knew him on my club show in 2012, and all I did in the time I fought him and trained with him was learn from him.
"We have always been very good friends on the squad and he has helped me develop. He has shown me that the more you put into the sport the more you get out of it.
Developing
"I'm still developing but I have seen the rise of Anthony close-up and I have seen what it can do for you and how it can change your life."
Clarke faces a major obstacle in his quest for the domestic title as he is likely to come up against European bronze medallist Joe Joyce in the final stages.
Joyce is an unseeded entrant following his spell boxing with Italia Thunder in the World Series of Boxing, and he has beaten Clarke in all three of their previous meetings.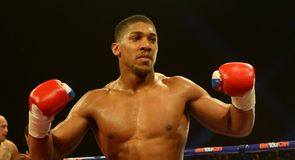 Clarke said: "Joe and I have a lot of respect for each other - you've got to have respect for someone if you've boxed them three times and are yet to have your hand raised.
"Obviously there's a bit of tension now because we could end up boxing each other but that's the nature of the sport."
The ABA finals - which take place over three days from April 25-27 at Liverpool's Echo Arena, could also put two former European bronze medallists, Charlie Edwards and Jack Bateson, together in the flyweight division for the first time.