Fight legend Bernard Hopkins is fully motivated ahead of his title defence on Saturday night
Last Updated: October 23, 2013 5:28pm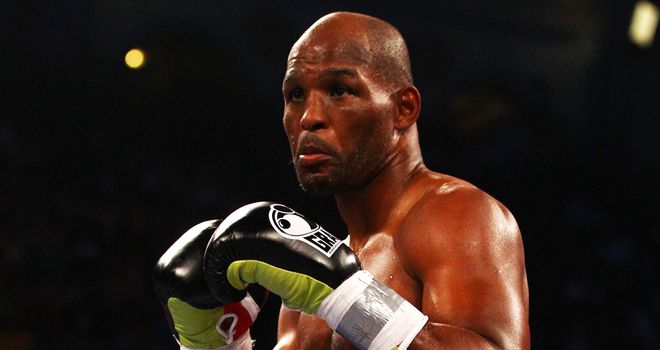 Bernard Hopkins: As motivated as ever for his title defence
Bernard Hopkins says he does not need extra motivation ahead of his low-key title defence against Karo Murat in Atlantic City on Saturday night.
Hopkins, at 48 the oldest world champion in history, will make his first defence of the IBF light-heavyweight title against the unheralded German.
But although he is hoping to secure another big fight in the near future, he has not failed to prepare for Murat, who suffered his only career loss to Nathan Cleverly in 2009.
"I feel I've justified and earned the right to be in one of those super-fights out there," he told ESPN.
"There's a couple of those out there, at middleweight through to light-heavyweight. I just need one 'super-bowl' fight.
"I don't need the motivation to fight Karo Murat. This is one of those fights where you've got to make it play out what it's supposed to be - a mandatory defence.
"But that doesn't mean I won't be ready, I will go in there with the same mentality that my life is on the line if I'm not prepared.
"I expect him to be energized by his opportunity...by doing something to Bernard Hopkins that's never been done.
"He's number one contender and has earned his stripes getting there, and he's going to be better than he has been for any other fight."