Liam Walsh believes he can upset the odds and beat world champion Ricky Burns
Last Updated: November 1, 2012 5:00pm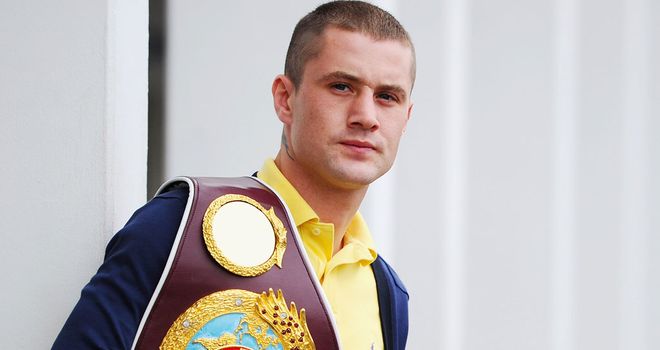 Ricky Burns: Knows he cannot afford to overlook Liam Walsh
Liam Walsh says he is in a 'win-win' situation ahead of his world title challenge against Ricky Burns next month.
Burns will defend his WBO lightweight title against the inexperienced Cromer fighter as he marks time before a potential unification with Adrien Broner next year.
But while the Scot is expected to see off the unbeaten Walsh (13-0), the 26-year-old believes he has what it takes to cause an upset on December 15.
"It's always been my dream to be a world champion and now I've been given my opportunity, which I'm grateful for," he said.
"I find it amusing that people are calling it a mis-match and I hope it carries on like that, because it takes all the pressure off me.
"I'm not expected to do anything and the pressure's on Ricky, but I still believe I can win. It's not ideal that it's come now, but it's an opportunity I intend taking.
"It's win-win - if I win I get a world title, if I lose well no one expected me to win. Ricky lost early in his career and look where he is now."
Burns is keeping his feet on the ground and is refusing to look past Walsh, who has scored 10 of his 13 wins by stoppage.
"People are writing Liam off saying he's got no chance, but I can't look at it like that. This will be trickier than people think," he said.