Best to come from Bellew
Scouser focused on 'do-or-die' fight with Miranda
By Adam Norman. Last Updated: 31/08/12 1:37pm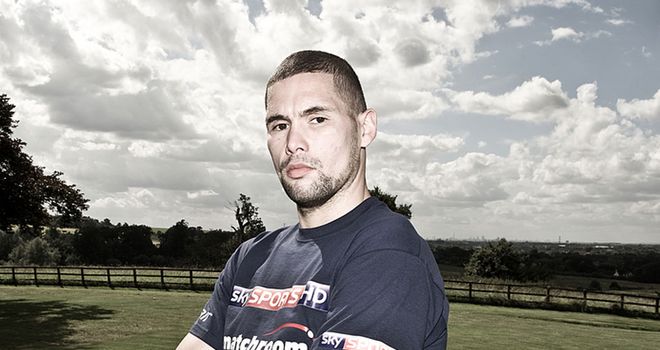 Tony Bellew: Fully focused on beating Edison Miranda (leighdawneyphotography.com)
Tony Bellew is leaving nothing to chance as he puts the finishing touches to his preparations for a return to action against Edison Miranda.
The Evertonian is back in the ring on Saturday week when he continues to build to towards a second world title shot against the Colombian warrior.
"It's a big fight, a big name, but I always feel that that's when I show the best of what I've got."
Tony Bellew Quotes of the week
The heavy-handed Miranda, now 31, has been in with the best in a stellar career and is sure to provide a stern test for Bellew, who won the British light-heavyweight title earlier this year.
It's arguably the biggest fight of his career, bigger even than his clash with Nathan Cleverly last October when he lost his unbeaten record in a majority points defeat.
Another loss at the Alexandra Palace would be a serious setback for the 29-year-old, but he believes he is ready to rise to the challenge.
"Every fight's a do or die fight, I can be hurt when I'm in the ring so every fight's big," he told Sky Sports. "I've just got to go out there and do what I do best. I'm looking forward to it.
"It's a big fight, a big name, but I always feel that that's when I show the best of what I've got."
Moving on
Bellew surprised many by pushing WBO champion Cleverly to the limit, although the Welshman has refused to accept offers of a rematch and Bellew has accepted it won't now happen.
LIVE ON SKY SPORTS
'LONDON CALLING'
September 8
Tony Bellew v Edison Miranda
Lee Purdy v Gumersindo Carrasco
"My career's not about a fellow from Wales," he added. "Everybody knows I went out of my way to keep asking and asking for the rematch, he wasn't interested then and now he's interested again now I've moved camps.
"It is what it is, you learn to move on and get on with it."
Bellew upset a few people with his press conference antics prior to getting in the ring with Cleverly, but he admits that is just part of who he is.
"I don't know about how I'm perceived. I can just be me and if that's what you see then that's how it is," he said. "I can't be anyone else. Sometimes I can go off the rails, but at the end of the day I'm just a normal person.
"I just want to progress in boxing, this is what I'm here to do. This is what I'm best at, I've just got to keep winning and keep my feet on the ground.
"I'm on the verge of great things now, I've just got to stay focused and keep working hard."