'No story' to Ricky return
Agent slams comeback talks as 'old news'
Last Updated: 23/08/12 7:51am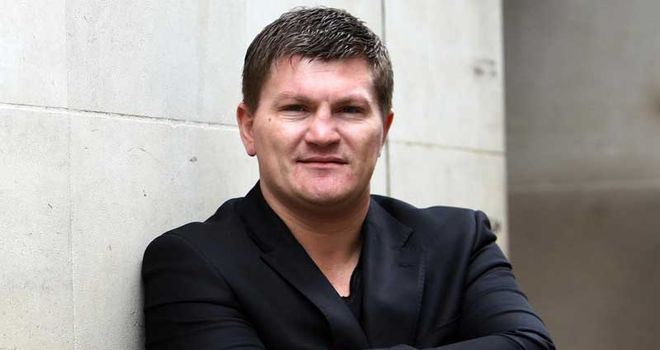 Ricky Hatton: Now a respected trainer, manager and promoter
Sky Sports has been told there is 'no story' behind the rumours that Ricky Hatton is about to make a return to the ring.
Speculation has been building for some time that Hatton's new training regime has led him to rethink his retirement from the sport.
The Daily Star on Wednesday reported Hatton would make his comeback in November against Paul Malignaggi as part of a two-fight deal.
But Hatton's agent Paul Speak effectively ruled out a comeback, saying the former world champion was merely enjoying a cleaner lifestyle.
"People are speculating but he is just keeping fit and has not made any decision on a comeback. There's no story," he said.
The 'Hitman' has not fought since he was knocked out in the second round by Manny Pacquiao more than three years ago.
And while Hatton, now 33, was loathe to end his stellar career on such a low note, he admitted last year that retirement was the only option.
However, with drink and drug problems firmly behind him, the former light-welterweight and welterweight champion has got himself in fighting shape.
Hatton is forging a successful promotions business while also acting as trainer and manager to several upcoming fighters in Manchester.
But it was thought he might be lured into a big-money clash with former victim Malignaggi, the current WBA welterweight title holder who has been calling out the Hitman, seeking revenge for his lop-sided defeat in 2008.