Heavyweight Dokes passes away
Former champion dies of cancer aged 54
Last Updated: 13/08/12 9:45am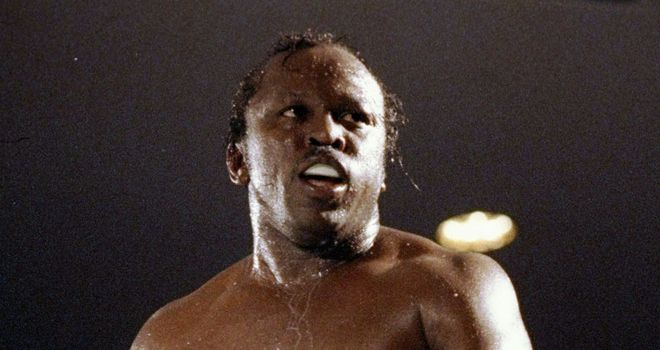 Michael Dokes: Gifted amateur whose cocaine addiction undermined his career
Former heavyweight champion Michael Dokes has died of cancer at the age of 54.
A talented and decorated amateur, 'Dynamite' briefly held the WBA version of the title during the 'lost generation' of heavyweight boxing in the early 1980s, beating Mike Weaver on a technical decision.
The pair later fought a draw before Dokes lost to Gerrie Coetzee in 1983, by which time the American had already succumbed to cocaine addiction.
By 1988 he was 'clean' and working his way back towards a title shot before losing in 10 rounds to a young, undefeated Evander Holyfield.
Another knockout loss, this time to Donovan 'Razor' Ruddock two years later should have spelled the end for Dokes, nevertheless he fought for Riddick Bowe's titles in 1993 only to be stopped in the first round.
He returned two years later with mixed results but his career ended in 1998 when he was found guilty of attempted murder against his girlfriend, serving 10 years in prison.
He had battled liver cancer for several years and was recently reported to have suffered a stroke.