Broner dominates Escobedo
American stays unbeaten as fight goes ahead as planned after all
Last Updated: July 22, 2012 11:15am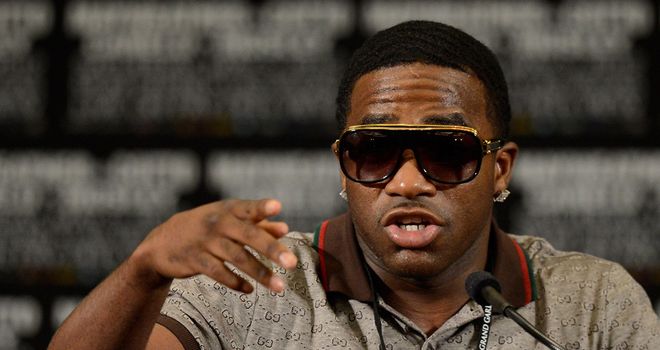 Adrien Broner: Reamained unbeaten ahead of move to lightweight
Adrien Broner earned a fifth-round stoppage against Vicente Escobedo after a last-minute agreement was reached to stage the fight.
The bout had originally been called off when Broner came in above the super-featherweight limit, and then also failed to make a newly-agreed weight of 140 pounds on the day of the fight.
But come Saturday afternoon the contest was back on again and the fight went ahead as scheduled at US Bank Arena in Cincinnati.
Broner, who lost his WBO title as a result of the weigh-in issues, stayed patient in the early stages before launching the decisive attack in the fifth round.
The American improved his record to 24-0 after the win in his home town and is now set to move up a division to lightweight.
"I'm going out of my weight class, and I'll take on anyone," Broner said. "Vicente is a world-class fighter. I can't take anything away from him. But he didn't hit me with anything significant. I make all my work easy."