Haye vows to stay calm
Former world champion insists emotion won't get the better of him
Last Updated: 13/07/12 4:53pm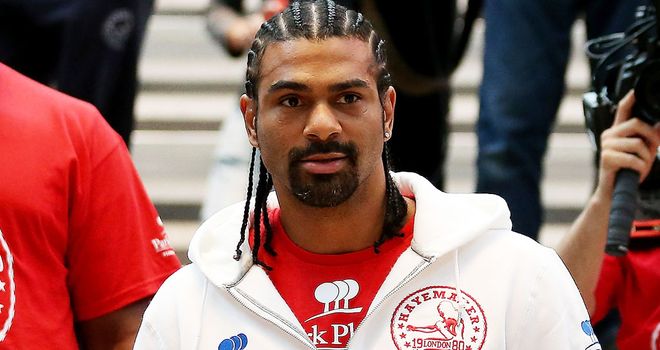 David Haye: Driven by hatred of Dereck Chisora
David Haye has vowed to keep his cool as he tries to silence bitter rival Dereck Chisora on Saturday night.
Haye and Chisora have been embroiled in a simmering feud since they brawled at a press conference back in February, and there should be a red hot atmosphere when the heavyweight pair meet at Upton Park.
Haye predicts early stoppage
But Haye insists his ill feeling will not boil over as he wants to dish out a cold-hearted beating to his outspoken foe.
"It's fair to say I really don't like Chisora - I fought him for free in February - but there will be no emotion in the fight," he said.
"The fact I hate the guy so much has driven me on in training, but when it comes to fight night he must be seen as a slab of meat who will get pounded on, like any other.
"Chisora's got one hell of a beating coming. I was looking at him this week and I can't wait to put my fists in his face. He's not a nice guy and is someone who needs to be taught a lesson. I'll teach him because he's an idiot.
"Chisora riled me this week by actually thinking he belongs in the same ring as me, but people want to see us do battle for real."