Steward: Wlad cheering on Chisora
Trainer hoping underdog beats Haye to earn a title shot
Last Updated: July 13, 2012 12:35pm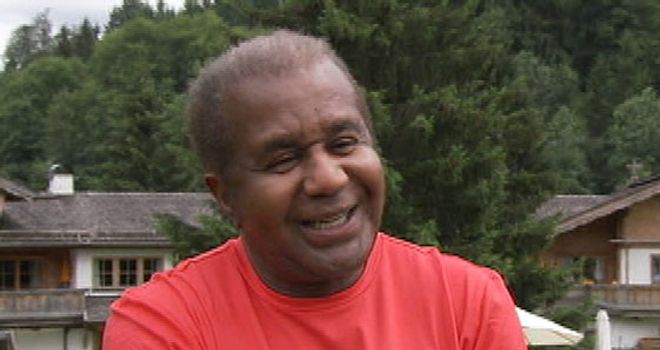 Manny Steward believes Dereck Chisora could earn himself another world title shot
Emanuel Steward believes Dereck Chisora could earn a title shot against Wladimir Klitschko should he beat David Haye on Saturday.
Chisora was hand-picked by Klitschko more than 18 months ago, but the unified heavyweight champion twice pulled out of fights with the Briton, opting instead to take on David Haye last summer.
However, Chisora is by no means out of the mix according to Klitschko's trainer, following the Londoner's gallant display against WBC champion and Wladimir's brother, Vitali.
"From Wladmir's point of view I would like Dereck to win," Steward told Boxing News. "Even if Haye looks sensational I don't think Wladimir would fight him again.
"Ideally he would like to fight Chisora next but Wladimir believes David Haye will be too fast and explosive.
"I will watch on the TV but it is hard to pick."
Klitschko made the latest defence of his titles at the weekend, stopping former rival Tony Thompson in five rounds, and their are few credible opponents left out there.
Chris Arreola is favourite to be his next challenger before the end of the year, as while the American prove no match for brother Vitali three years ago he has since won eight from nine.