Fury destroys Maddalone
Irish champion remains unbeaten
Last Updated: 07/07/12 11:04pm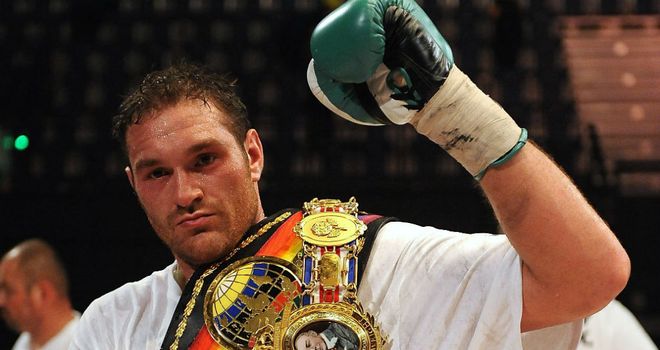 Tyson Fury: Easy win over Vinny Maddalone
Tyson Fury kept himself on course for a major heavyweight fight with a one-sided fifth-round stoppage win over Vinny Maddalone.
The unbeaten Fury, who won the Irish title in his last fight against Martin Rogan, was never tested by his outgunned opponent.
And Maddalone was wisely rescued by the referee after he was badly hurt by an assault at the end of the fourth.
Fury's quickly found his range with his jolting jab in the opener and Maddalone's head was rocked back by straight right hands.
The stocky American was a static target for Fury and he rammed home more rights in the second, while Maddalone shipped a crisp uppercut in the third.
Fury switched his attack to the body in the fourth, forcing Maddalone to wince, and big rights left the New Yorker bleeding and badly shaken at the bell.
There was no respite for Maddalone in the fifth and another fierce barrage from Fury prompted the referee to mercifully step in.
"I knew it was a matter of time. I actually called the referee over, he was taking some big shots," Fury said.
"I'm still undefeated. I would like to say I'm ready for anyone in the world. Klitschkos: bring them on. Americans: bring them on.
"Bring on Tomasz Adamek. He's too small for me and I see an early win for me."