Rival trainer warns Haye
Chisora's trainer expects his man to knock Haye out on Saturday week
Last Updated: 05/07/12 5:01pm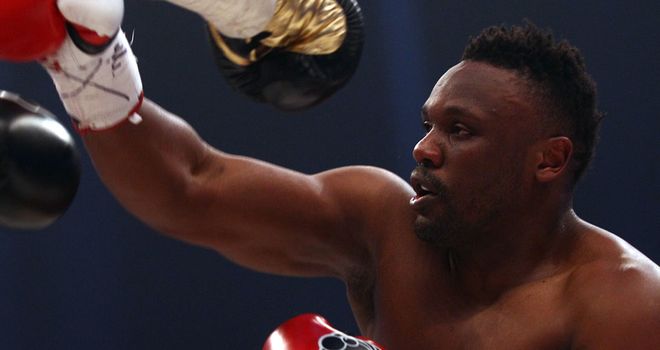 Dereck Chisora: A true heavyweight
David Haye is in for the shock of his life when he squares up to Dereck Chisora in this month's controversial heavyweight battle.
That's the view of Chisora's trainer Don Charles, who believes his man has size and motivation on his side at West Ham's Upton Park on July 14.
"Physically, Dereck is the true genuine heavyweight," said Charles. "He's the true warrior, he has the better chin and we have more to lose.
"If David loses, he just retires and spends his millions. If we lose, it will not sit well with our minds. Someone will get stopped and I assure you, it isn't Dereck."
Charles says the fight - sanctioned by the Luxembourg Boxing Federation because neither boxer is licensed in Britain - will see Haye's lack of stamina exposed.
"David didn't throw for two whole rounds against Audley Harrison but, against Dereck, he'll be forced to fight from the off," he added.
"Even if David chooses to box, he'll be made to fight. And if he chooses to fight, fantastic! He certainly hasn't met anyone that will resemble the kind of pressure Dereck will apply to him."