Warren - Fight legal and lawful
Luxembourg board has same standards as the BBBC
Last Updated: May 9, 2012 9:25am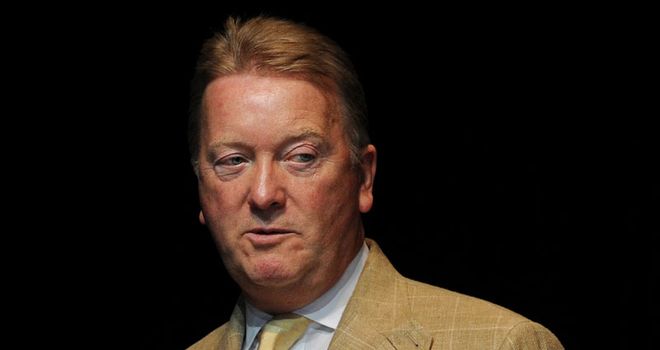 Frank Warren: keen to put on 'the biggest fight of the year'
Frank Warren has defended his decision to stage a fight between controversial heavyweights Dereck Chisora and David Haye.
Warren, who manages Chisora, confirmed on Tuesday morning that the two Londoners will meet in a fight to be staged at West Ham's Upton Park ground this summer.
Chisora was stripped of his boxing licence by the British Boxing Board of Control (BBBC) after he slapped Vitali Klitschko before their February fight and brawled with Haye in a press conference that followed the bout, which Warren's fighter lost.
Chisora appealed against the BBBC's decision but that hearing has been put back to July and the fight has instead been licenced by the Luxembourg boxing association.
"The hearing was put back to July, so Dereck will have effectively been out of the ring for six months," Warren said.
"He has lost half of his purse in sanctions and costs since the Klitschko fight.
"He has no qualifications, the next thing for him to do would be to sign on.
"He is not banned from boxing. The fight has been licenced by the governing body in Luxembourg, which has the same standards as the British Boxing Board of Control.
"It is the biggest fight of the year and the fact of the matter is that the fight is legal, lawful and will go ahead."
A press conference formally announcing the fight is set to take place at 12.30pm on Tuesday.