Chisora released by police
Briton will not face charges following post-fight dust-up
Last Updated: 20/02/12 6:44pm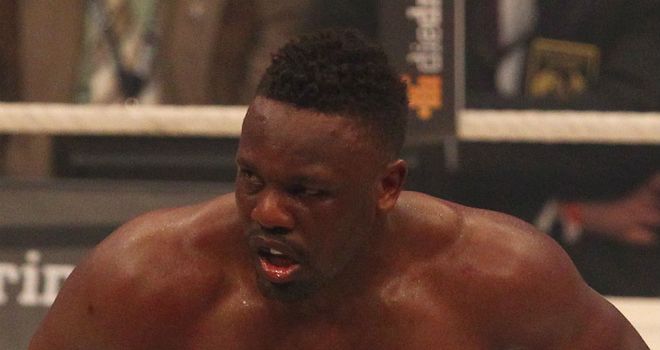 Dereck Chisora: Will not face charges following brawl
Dereck Chisora has been released without charge after being held in Germany on suspicion of assault and grievious bodily harm.
The Briton was apprehended at Munich airport on Sunday morning following his defeat on points to WBC heavyweight champion Vitali Klitschko the previous evening.
However, it was the post-fight press conference that caught the headlines for all the wrong reasons, as Chisora confronted former WBA champion David Haye, who was at the fight commenting for German television.
Sky Bet Odds
We're offering Haye v Chisora potential fight odds should they decide to settle their differences in the ring! Click here for the latest markets.
The pair started a scuffle during which punches were thrown and Haye's manager Adam Booth suffered a cut to the head.
However, with Haye unable to be found on Sunday the German police decided to take no action against Chisora and ordered the case to be closed.
But they were still looking for Haye, who they intend to question about the incident.
"David Haye is not in his hotel, he is not at the airport," police spokesman Gottfried Schlicht told Sky Sports. "We don't know where he is.
"We also want to speak to him about what happened last night. We have to hear both sides of the story.
"It's not a charge against David Haye. We have to report everything what happened last night between (Chisora and Haye).
"Maybe he (Haye) has gone home, yes. Then maybe we would talk to our colleagues in Great Britain."